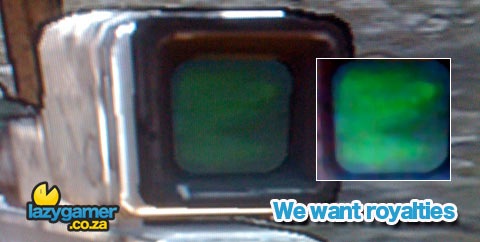 So all of you know that last week we ran our competition that involved having to find Lagz while he was hidden away in posted images.
Maybe it made me a little crazy, maybe it was just the hours of Borderlands play, I'm not sure. Either way I noticed that the reflection in my SMG scope that looked a heck of a lot like him, making me wish that I had this image to post up last week, if only to get people sidetracked (yes I am mean I know).
I could swear that it has the little eye and everything… I may be going insane.
Last Updated: October 26, 2009