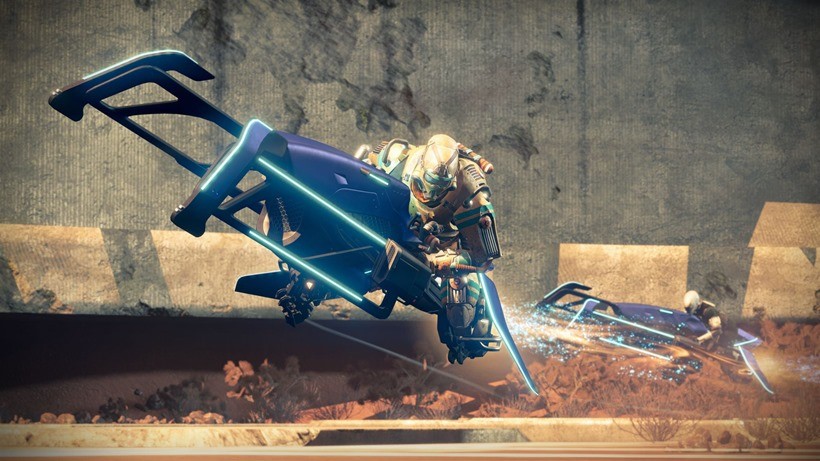 When Destiny was first announced, Bungie and Activision promised a game world that would be constantly evolving. And they delivered on that promise, transforming the vanilla sapien edition of Destiny into something that stands up higher on the food chain of online shooters. Part of that approach has been based on DLC, while more recent updates have come in the form of seasonal events.
You're more than familiar with them by now, if you play Destiny regularly. There's the monthly Iron Banner, the Trials of Osiris on weekends and the weekly visit of Xur. There was also the festival of lights, a questified Halloween occasion that saw Guardians don gaudy masks and kill Vex drones for candy. Right now, the Sparrow Racing League is occupying the event timetable.
A mixture of racing and looting, the Sparrow Racing League is an answer to fans who have been asking for some form of competitive dashing with their trusty mechanical mounts. But it was a mode that needed to be developed after Bungie had nailed the core elements of Destiny together.  "From early on, we knew that players loved to drive their Sparrows around the world of Destiny," Senior Designer Derek Carroll explained.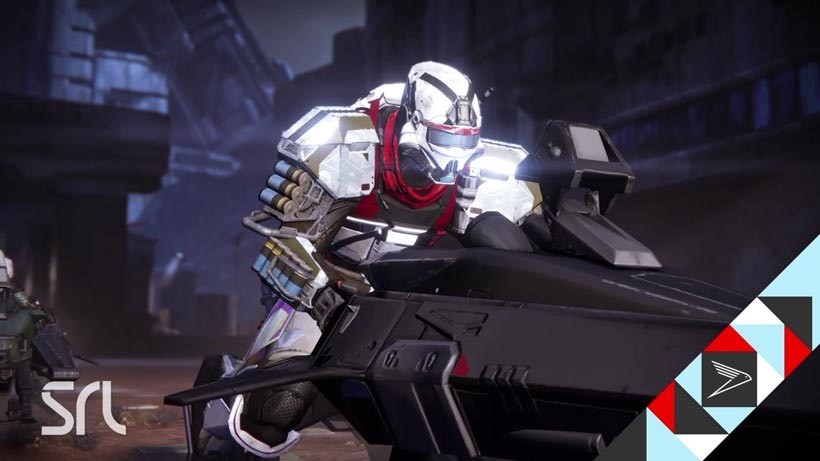 During early development, we had to focus our attention and resources on really nailing the core of the Destiny experience, and racing wasn't a natural fit.  Once we built a strong foundation and felt we could branch out from that core, things like a Racing event were put back on the table and considered for release.

The Live Team was put together in part to be able to create events like Sparrow Racing League that can create new and exciting experiences for Destiny players.
Even though Destiny has a unique balance when it comes to gear, weapons and Guardian abilities, having the right equipment counts for a lot. Skill can only take you so far, and knowing which gun to bring to a Strike can be the difference between life and multiple deaths. But in the SRL driving skills, not your gear, are the deciding factors in winning races. "SRL is open to all owners of The Taken King, regardless of their level," Carroll told us.
Power doesn't matter, but driving skill certainly does!  Knowing the track and your favourite lines through the course will be much more important than any gear you can bring in.  That said, several new racing Sparrows are available from the event (one is guaranteed to drop as the reward from the first SRL Quest step) that look and sound as great as they fly.
Sparrows are now that much more useful, thanks to the SRL. That Sparrow that you may win in the event, could also be useful when you're on patrol. But when you're racing on Mars or Venus, that's where you'll feel the difference between Sparrow models. "SRL Sparrows are cool and new, but they can be used in Patrols or any other activity that normally allows Sparrows," Carroll said.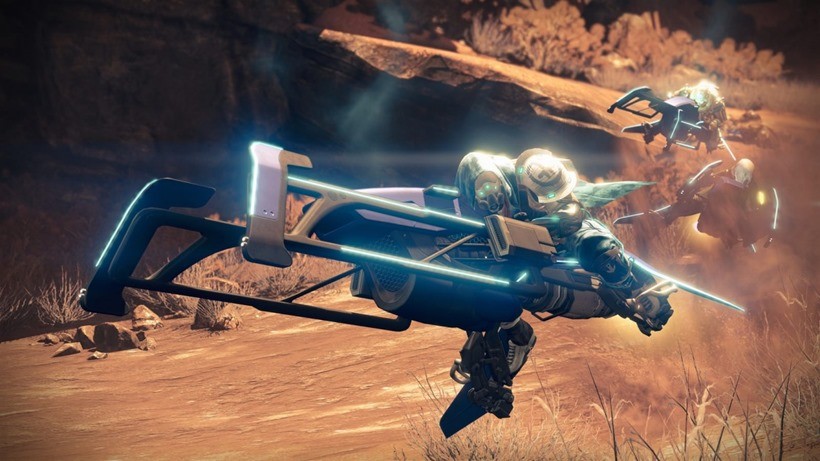 Likewise, that Sparrow you won from the Vault of Glass last year can be brought in to race against the latest models, and still be competitive.  The major difference during SRL races is that all Sparrows have their top speeds increased by passing through Boost Gates placed on the race course.
The SRL ends soon however. It's only a three week event, at which point Bungie will see how they can make it better once it wraps up. "Once this winter's Sparrow Racing League event is complete, we'll comb through our mountains of usage data as well as read forums, articles, and social media mentions to take stock of the event, "Carroll explained.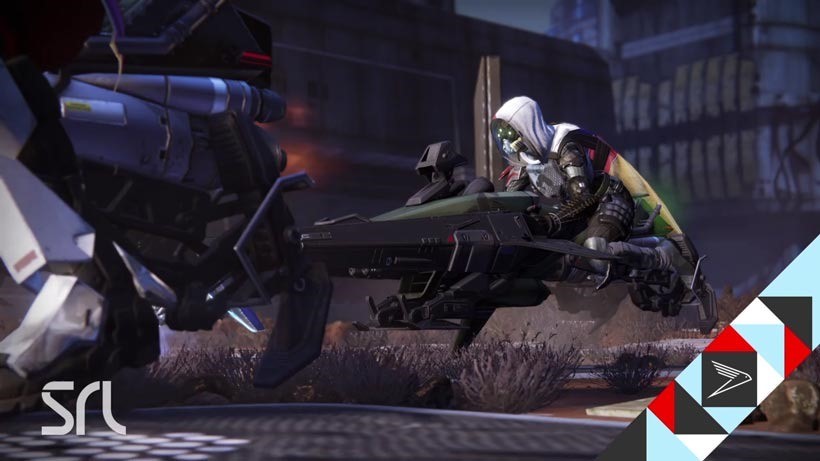 We'll decide how best to take what we've built so far to create the next version of Sparrow Racing that will meet the demands of Destiny's amazing fans.
Hopefully that'll include a sparrow for me that isn't magnetically attracted to the gigantic fan blades on Mars, because I refuse to believe that I'm just that bad a racer.
Last Updated: December 18, 2015