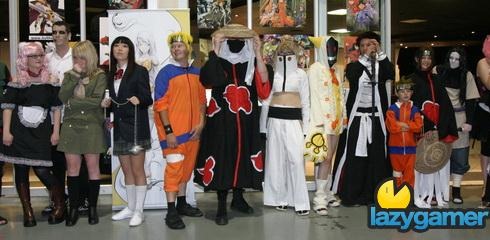 A gaming convention isn't a real gaming convention unless a whole pile of amazingly dedicated individuals dress up and arrive as their favourite gaming characters.
And rAge was no exception, NAG has put up a smorgasbord of images detailing most if not all of the entrants, I have randomly selected a few after the break but if you want to see them all you will need to click through the link at the bottom.
A big congratulations to all of you who got all dressed up and entered, you are a braver man/lady than I.
Check out the rest of the entrants and some random rAge photo's here
And I give up, who's the guy with the red cape and underwear outside his pants?
Last Updated: October 7, 2009