2016 Has been a massive year for eSports both locally and abroad. We've seen tournaments increase in frequency, size, prize, and more and the year is only in its ninth month. In October, however, our attention will shift as rAge plays host to the Global Assembly Marketing eSports (GAMeS) Summit where influential people within the local eSports industry will meet to host a summit regarding eSports and South Africa.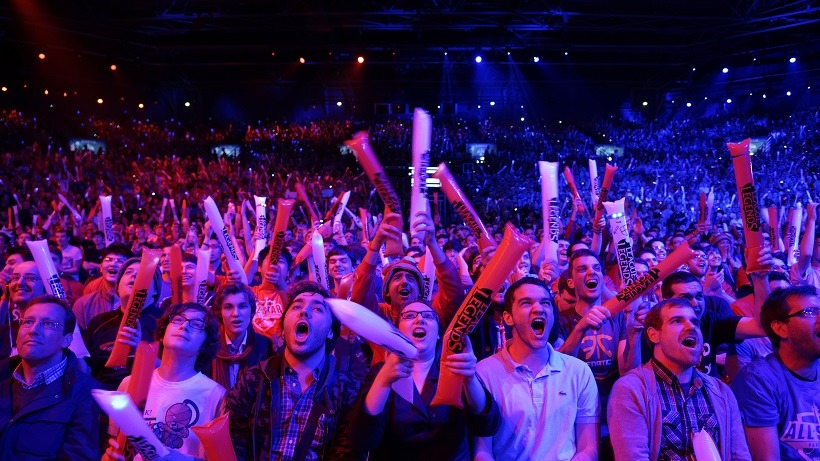 The summit aims to introduce eSports to local businesses, and show the benefit of being involved in one of South Africa's fastest growing industries. The latest prediction by Newzoo was recently upped to $493 million in revenue for eSports in 2016, which is set to reach the $1 billion mark by 2019. Locally, the South Africa gaming market is valued at R2.6 billion, and is predicted to reach R3.6 billion by 2019 too.
Mlondi Mashinini, GAMeS summit programme director, offered a statement regarding the upcoming summit which will take place on Friday the 7th of October at the rAge expo.
"Despite these impressive figures, for many, eSports remains the biggest thing most people have never heard of.

"The goal of the Summit will be to unpack the trends which are happening internationally as well as locally and expand brands' horizons around the potential of eSports in an African context."
Inviting influencial members of the local eSports industry is the first step to creating awareness, and pointing out the opportunities for local growth, and business influence. Mashinini continues:
"While millions of gamers across the country buy games every month and fill up local servers every night competing against their online adversaries, for the most part, they have remained a market segment which is largely unidentified nor targeted by South African business."
The vast majority of local eSports business in South Africa were started, and are run by gamers with very little outside business assistance or knowledge. In 2016 alone, which is now one of South Africa's most successful years in eSports, prize pools have reached over R2 million. A small feat for a number of like-minded individuals.
"eSports is growing at an unprecedented pace and the effectiveness of any attempt to reach an eSports audience rests on a brand's ability to deliver a relevant message to a largely millennial audience, which is fast moving away from traditional media platforms.

"eSports provide brands with a huge opportunity to shift with this audience and connect with a passionate and digital audience that's unduplicated against traditional media channels. The eSports Branding Summit will help brands understand and navigate this opportunity."
The rAge expo has long been the annual home for gamers across South Africa with a recent influence and push for eSports. In 2013 and 2014 rAge opened up their expo floors to Dota 2 and Heroes of the Storm respectively. This year the main expo floor will play host to the R1 million Telkom Digital Gaming Masters tournament in a combined effort to promote eSports. Michael James, rAge expo senior project manager, shared his thoughts on the GAMeS summit and influence of eSports.
"Our intention since the inception of rAge has been to broaden the gaming community while exposing consumers to the vast scope of entertainment and educational aspects of gaming. For 14 years we have introduced visitors to new concepts, products and culture. rAge has always been a place of discovery and our rAge eSports initiative falls in line with this approach. eSports has a definite place among general sports participation and spectatorship, with international cyber athletes setting the bar for future professionals. This is an opportune time to find out more – before the 'eSports phenomenon' becomes a reality in SA."
The half-day summit aims to speak directly to consumers, businesses, and followers of an industry which has taken millennial audiences by storm.
Like esports?
Check out esports central
Last Updated: September 14, 2016