If you haven't heard of Id's (published by EA Games) latest FPS entitled Rage then take a look below at some of the latest screens and trailer. Built on the Tech5 (id Software's brand new game engine), the allegedly all-new-take on first person shooters looks like a world of awesomeness.
CEO of id Software (Todd Hollenshead) had this to say:
"RAGE represents a new direction for our games," … "RAGE is a shooter unlike any other, developed on our cutting edge new technology, and built to the exacting standards id is famous for."
I must admit it seems like a load of fun and the website is pretty cool too. Otherwise go ahead and check out the screens and trailer. Oh and there's that cool image I captured from the trailer that looks like an aged Alex Mercer from Prototype having a smoke.
Check that draw difference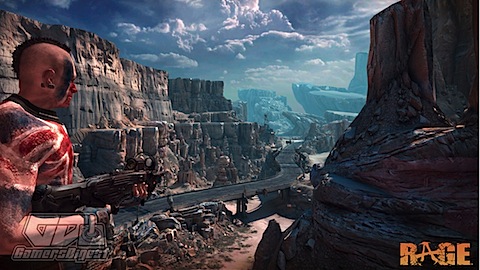 This is gonna hurt
Zombie Rockband?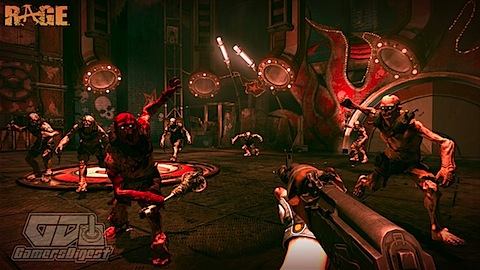 Sentry Robot
Source: gamerdigest
Last Updated: August 21, 2009