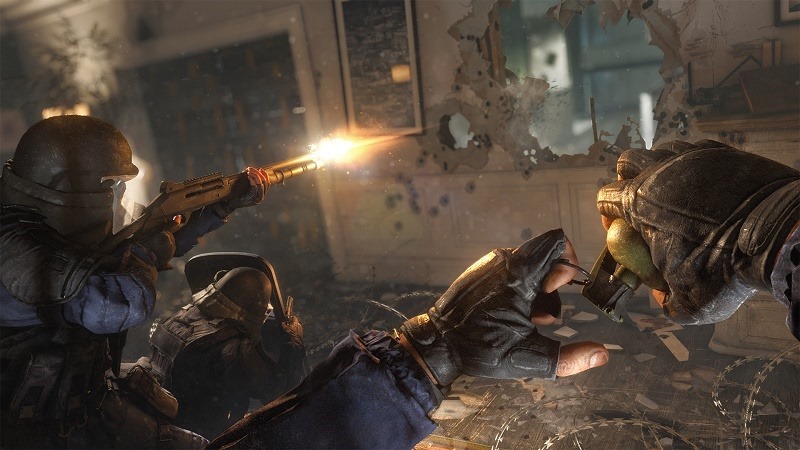 From the very beginning, Ubisoft have said that the Rainbow Six Siege season pass would provide a year-long worth of premium membership. Well, the tactical shooter's first birthday is just a few months away, so what are their plans for content thereafter? Will they stop the production of new operators, maps, skins, and so on come December? It's unlikely.
If anything, it looks like Ubisoft might have plans to release a whole new year's worth of content for Rainbow Six Siege. This is according to ABOP-OPAB, who was one of many players to receive a survey that seems to indicate as much by asking what should be featured in a future season pass (via VG247):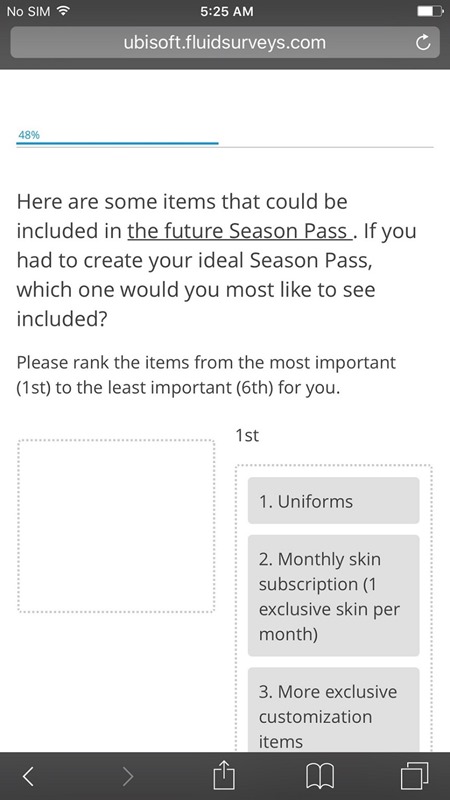 While we can't see all six of the available options, the first three are already indicative of what Ubisoft have in mind; uniforms, exclusive skins, and customisation options. That makes sense, considering the first season pass contained the following:
7-day exclusive access to 8 all-new Operators that you can instantly add to your roster
exclusive Season Pass Porter weapon skin
Safari Bundle of five weapons skins
600 Rainbow Credits that can be used to purchase additional in-game content
5% permanent Renown boost to speed up progression
5 daily challenges instead of the standard 3 for more rewards
Six bullet points, six items to rank in the survey. Coincidence? I think not! Look, I'm probably speaking rubbish, but you get what I'm trying to get at here, right?
Gamespot have since reached out to Ubisoft, but they've declined to comment. I don't think it's rocket science though really – if there's a demand, I'm all but certain they have a second season pass planned.
I mean, why wouldn't they? More people are playing Rainbow Six Siege today than when it was first launched! There's clearly a healthy community there, and one that I'm sure would be happy to have a steady supply of fresh content. Remember, the season pass isn't even compulsory – new maps are free to all, while new operators and other fluff can be earned by grinding in-game currency.
Last Updated: September 7, 2016