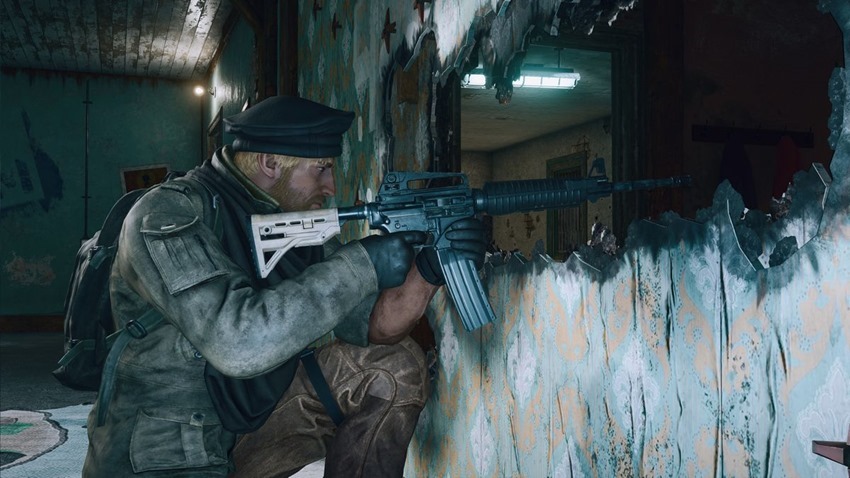 It's incredible how Ubisoft has managed to turn Rainbow six siege's fortunes. The game was released in December of 2015, with many believing the game was launched to die in the post Black Friday, pre-holiday period. The focus on an almost purely multiplayer game didn't sit well with those who longed for the co-operative campaigns from past games, but it worked out – because Rainbow six Siege delivered "some of the most exhilarating, gut-wrenching, white-knuckled, other-bits-of-hyperbole multiplayer."
Ubisoft has continually refined and updated the game, and it's now an even more polished, accomplished beast than it was three years ago. Its third season, Operation Grim Sky, is now available on all platforms after sitting for two weeks on the test server.
This new update introduces two new operators. First we have Maverick, who has a blowtorch that lets him cut through reinforced walls, and Clash – who's the first operator to have a shield.
"Maverick's D.I.Y. blowtorch can breach any surface, including reinforced walls and hatches. It requires a steady hand and knowledge of the environment to create small holes and lines of sight. Maverick must be in close range to use his gadget on the chosen surface. This torch makes almost no sound but it runs out of fuel quickly. Nevertheless, the high precision of this gadget makes it a very creative tool to use hands-on without relying on digital technology. Using the Exothermic-S Torch can be risky but the team can reap high rewards with efficient use and skill."
"Clash is the first defender with a shield. The CCE Shield is her primary weapon; she can swap to her secondary at any time, but to do so, she needs to put her shield away first. Her bulletproof extendable shield has the ability to slow down opponents by using a high voltage Charged Field Generator (CFG) that emanates directly in front of the shield in a cylindrical shape. Opponents caught in the CFG also sustain low damage over time. Effective use of the shield allows Clash to block entry points, and to prevent or delay a push by the Attackers."
The game's Hereford Base map has also been thoroughly reworked to change its flow and make it more suitable for competitive play. Along with that, the game has received numerous bug fixes, gameplay fixes, nerfs and buffs and more. You can read the extensive patch notes here.
One thing I did find interesting is that the game now supports dynamic resolution scaling on consoles, which should provide a smoother experience. Ubisoft has even detailed the resolutions that the game will run at, along with how that resolution scales.
Xbox One outputs at 900p with a render scaling between 40% (1012×572) and 80% (1432×804)
PS4 outputs at 1080p with a render scaling between 40% (1216×684) and 80% (1720×968)
Xbox One X outputs at 1728p with a render scaling between 40% (1944×1092) and 100% (3072×1728)
PS4 Pro outputs at 1440p with a render scaling between 40% (1620×912) and 100% (2560×1440)
While this update along probably isn't enough to pull me back into Rainbow six, the impending implementation of local servers might. When we chatted to Ubisoft about those servers they said:
"Rolling out servers is something we promised during the Rainbow 6 Invitational, it's very much on our radar and we are still working towards it. We just have a few things that we need to finalise before we're able to roll out publicly."
They'll be running on Microsoft's local Azure servers, so it's also dependent on when those go live – which should be a later this year.
Last Updated: September 4, 2018