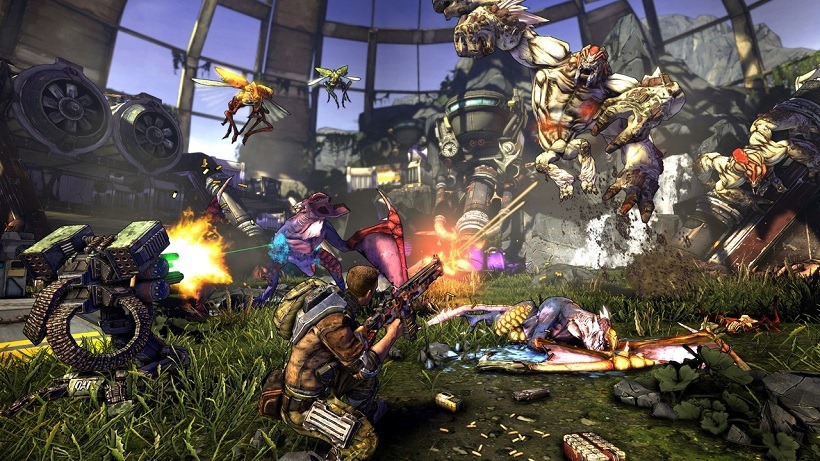 The year is slowly gearing down in terms of blockbuster releases (and what a year it has been), but there are still many weeks with many surprises in store before the year truly wraps up. Next month we're getting not only PlayStation Experience, but The Game Awards – a traditionally reveal heavy awards show that has had names like No Man's Sky, Telltale's Batman series and more formally unveiled on its stage. And it seems that tradition will continue, if Gearbox CEO Randy Pitchford can be trusted.
Responding to a rather random series of tweets, Pitchford confirmed that he would be at the awards show on December 1st to reveal something new. Gearbox last launched Battleborn to tepid reviews earlier this year, but it's no secret the team has been working on Borderlands 3 for a lot of the year too. There's no indication that it's even close to ready, but the awards show might be a great place to give players their first glimpse at a new Pandora.
@Alex_Everatt On December 1st, we are announcing something you might really enjoy 🙂

— Randy Pitchford (@DuvalMagic) November 24, 2016
Of course, Gearbox could always surprise with something new entirely. It would be bullish to think they've managed to keep a new IP hidden away, but remasters of old titles and unwanted sequels to others (stay back in your hole Duke) could just as easily be on the cards too. Pitchford could also think that new content for Battleborn is exciting, but it would certainly be anti-climatic if that's really what he has up his sleeve.
I'm hoping that I'm wrong, because its been long enough without some new Borderlands in my life. Battleborn just didn't cure that itch, and I'm sure I'm not the only one yearning for a return to Pandora and it's overly generous, loot filled enemies. The Game Awards will be livestreamed on December 1st, and should feature many interesting announcements.
Last Updated: November 25, 2016