Gaming headsets are usually pretty bulky affairs – so the more mobile games player would look an absolute pillock running about while donning a full-sized gaming-grade headset. That, I suppose, is where Razer's Hammerhead Pro V2 comes in.
Styled a little more like the earbuds that come bundled with your phone, the Hammerhead Pro is a set of exceptionally well-made earphones for gaming on the go – or plugging in to your console controller or laptop.
You may have noticed – if you're the astute sort – that the "v2" on the end signifies that this is the second generation of such buds, and you'd be right. This second-generation of in-ear buds doesn't deviate too much from the original Hammerhead, but makes some welcome changes.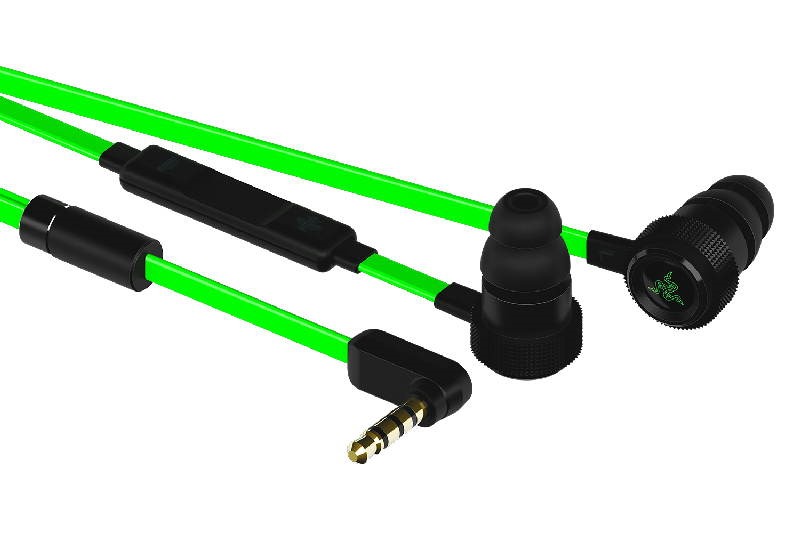 Firstly, it drops the rounded neon green cabling for a flat neon-green, making the thing far less prone to getting tangled up in your pocket – not that that's likely anyway, given that I comes with a handy carrying case that'll hold the set and its generously included accessories.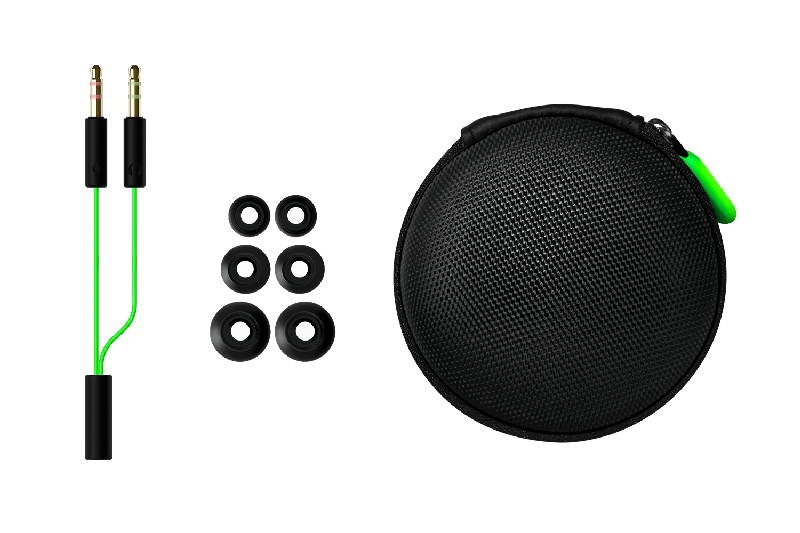 I actually rather like the look of them, too. Like black and green bullets for your ears, the buds themselves are made of a knurled metal, and emblazoned with Razer's ubiquitous triskelion serpent logo. The 3.5mm 4-pole jack sits at a right angle, which I prefer over straight ones as there's chance of it exerting or coming under the influence of undue pressure as it sits, connected to your phone, in your pants pocket.
The earphones come with a double-flanged pair of silicone ear-tips which nestled in my own ears quite snugly – but because people are different, your own mileage there may vary. It does, however, ship with 3 sets of single-flanged tips in different sizes. It also comes with a little splitter cable that converts the four-pole connector in to three tree-pole ones – perfect for laptops that still have discrete audio and mic connectors. They all fit quite nicely in to the small, zip-up, hockey puck shaped carry bag.
But how does it sound?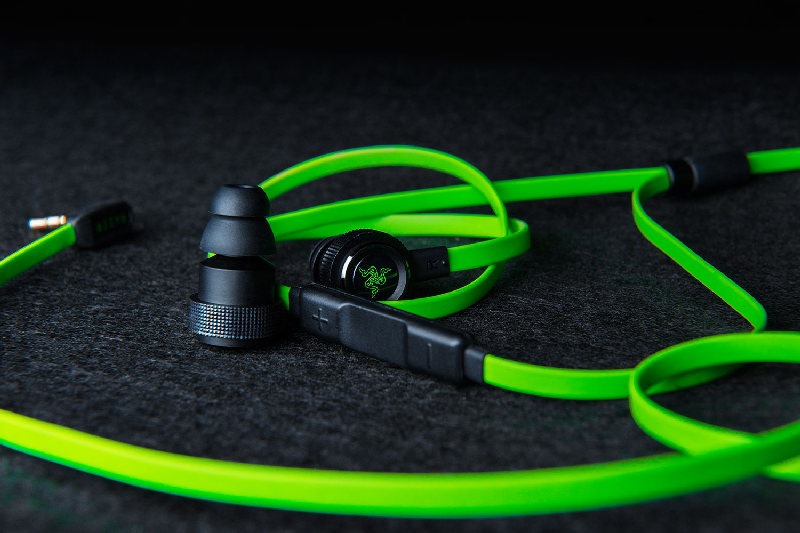 Honestly? Pretty damned good. Because it's tuned for gaming, it is predictably heavy on the bass – and something you really should expect, given that the box even has "Hammering in the bass" on it. It delivers crisp highs to go along with that bass, but is decidedly flat in the middle. It means it's probably better suited to certain genres over others.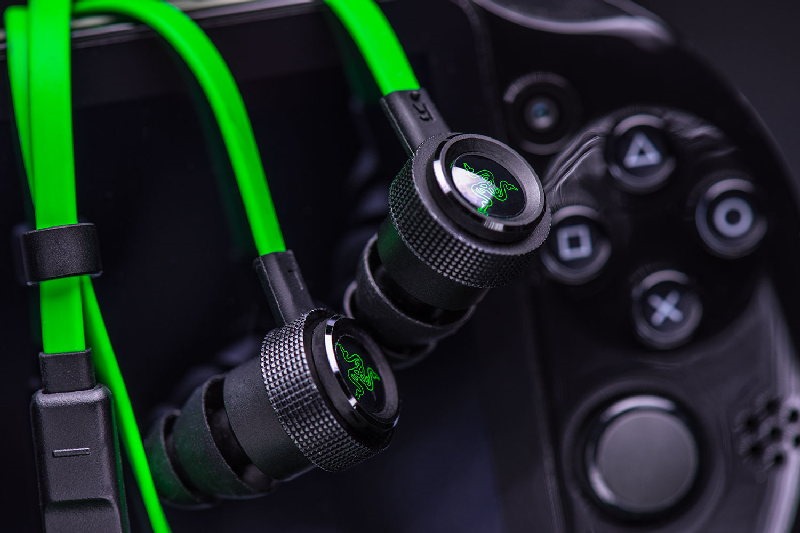 For gaming though? It works pretty damned well. It does lack the sort of surround-sound spatial awareness you'll get from some premium cupped over-the-ear types of headphones, but I've genuinely enjoyed using the Hammerheads for my music listening and gaming of late.
They don't isolate sound especially well, so they're not suited to daily commutes or particularly noisy environs, but that's hardly a concern for me. The in-line mic doubles as an in-line remote, with volume up and down buttons and a centre button for accepting calls or playing/pausing tracks. It does a decent job when it comes to voice clarity – but is prone to thumps when you move your head around. Take a listen:
The Razer Hammerhead Pro V2's biggest issues then, are the ones familiar to many Razer products; price. While it is a premium quality product, there are other in-ear phones that will do as good a job for less money. That's never been enough to deter adherents of the Cult of Razer, and it's unlikely to do so here. I love them, but at R1399 (or $68.99) there are simple better,more affordable audio options.
For more, read our best earbuds for gaming guide.
Last Updated: November 3, 2021