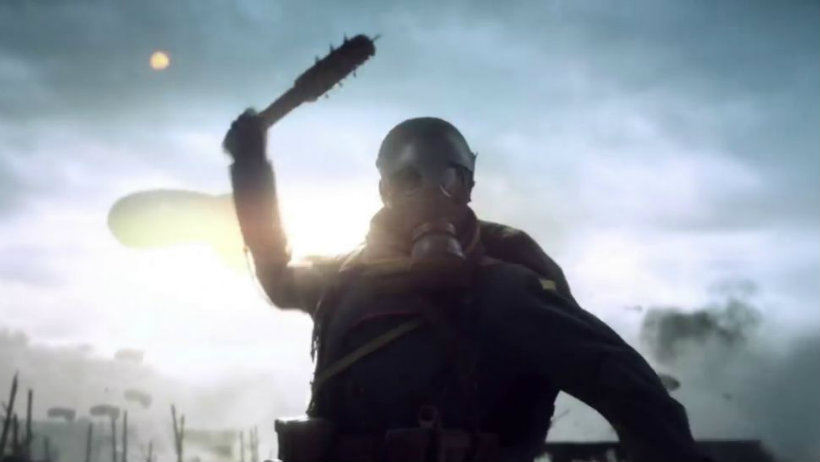 Battlefield 1 is doing something that players have been asking for; it's taking us back in time, to a (possibly forgotten) war that changed the way we fight. That means that players will have access to weaponry that we haven't really seen in games before.
According to a Q&A on the Battlefield site, while weapons might feel familiar to players, there are some distinct differences. The main thing is that weapons are more specialized in Battlefield 1; players will have to be aware of their specific strengths and weaknesses, using the correct ones in certain situations. This will make your weapon choice feel even "more rewarding than ever before". So don't expect to just find a high point and snipe all the things – even your long-range weapons will be more nuanced than before:
The way they work will feel familiar to players who enjoy playing the sniper role in Battlefield games, but they aren't exactly the same. The biggest change is that you will actually be the most effective when you stay at the right distance to your target. It's not all about being as far away as possible. You'll want to make sure you're not too close, but also not too far away.
But most intriguing to me is the enhanced role of melee weapons. Back in World War 1 (aka The Great War), getting up-close and personal with enemies was still a common aspect of warfare. As a result, there are a number of melee weapons in Battlefield 1, each with different attack speeds and damage outputs. But wait, there's more! According to this listicle about the weapons in Battlefield 1, melee weapons aren't just tools for death, as "Some even double as tools – giving you the ability to cut barbed wire, destroy barricades, or even damage light vehicles."
You'll be able to perform bayonet charges.
Being able to close the gap between you and your enemy is important, especially when you're going for a melee kill. Attaching a Bayonet to the end of your gun helps make that a little easier, letting you charge at your enemies. Make contact, and they're on the fast track to the graveyard.
That sounds seriously cool. And it looks pretty impressive in this new teaser trailer for the game, too.
Save the date – A new #Battlefield 1 trailer is coming on June 12. Subscribe now: https://t.co/aOafTo3ukLhttps://t.co/KgRCDccYZd

— Battlefield (@Battlefield) June 6, 2016
What does it say about the state of first person shooters when one of the most exciting things is the opportunity to do a bayonet charge? Still, I'm excited to see what Battlefield 1 is doing. A new trailer is coming, and I'm confident that EA will continue to entice fans. After, they're giving them what they want.
Last Updated: June 7, 2016