Sticking with the times is important for any major organization, but in eSports (competitive gaming) it's important to never get left behind. After Activision Blizzard announced their new eSports division, plans for 2016 have been pouring in by the pound, and naturally they've provoked other major gaming publishers to get on track. One of those companies is Electronic Arts (EA) who announced yesterday that they are creating their own eSports division headed by Peter Moore.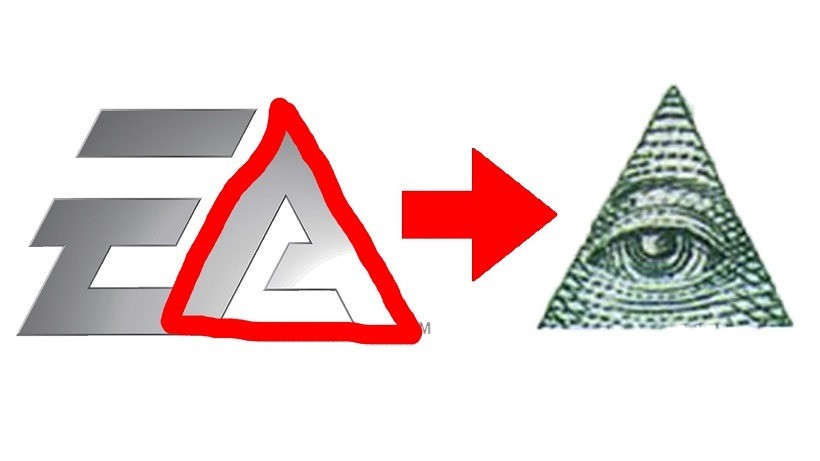 What's next for EA?
You may be familiar with the array of titles EA have to offer, most of them rather competitive. You've all been to your friend's house for a night of FIFA and broken glasses, well EA are now taking the bar room banter to the big leagues across all titles. Ignorance aside, FIFA, and other EA titles such as Battlefield, have had a long-standing history in competitive gaming. ESWC, IeSF and FIFA Interactive World Cup have hosted FIFA Football tournaments for years, and although Battlefield has become an absolute mess in the past few years, once upon a time it was also a great eSport.
EA are calling their new division CGD, which sounds like a venereal disease, instead of something catchy like "EA eSports, it's in the name." However, Peter Moore will take up a new position as Vice President and Chief Competition Officer for Electronic Arts (VPCCOEA) to assist the company in new ways to suck money out of their loyal customers. The new division will focus primarily on competitive titles within EA.
This will include FIFA, Madden NFL, Battlefield, Sims, etc. Sims isn't really included, but how great would that be? I'm going to jump to other of the fence real quick and ask "who will watch this?" I understand FIFA is a solid homerun for EA, but Madden NFL? A game only Americans care about? Battlefied is the obvious "real" eSport here, but we all know EA and DICE collectively took a dump on that years ago. However, I'm all for eSports and growth is good.
EA seem to have some sort of plan, and the "EA eSports" will be built around these "three core pillars:"
Competition: "To create highly-engaging competitive experiences with our games, officially supported by Electronic Arts." What this means is that after you've spent over $200 on all the content, DLCs and season passes, you can then play in competitions supported by EA.
Community: "To celebrate, connect and grow our community of players across all levels of expertise." What this really means is that they will ignore any input from the community, force you to add friends on Origin and tell them how great the "Super Deluxe Special First Class Edition is totally worth the $500"
Entertainment: "To develop live events and broadcasting that bring the spectacle of competition to millions of people around the world." Watched live through Origin TV.
Why so mad, you ask?
At this point you're probably wondering why the hate for EA, and I can assure you it's justified (in my own head, at least). EA have created a model in gaming which deters me from ever purchasing any of their content again. Every single game has some sort of money-grabbing mechanic in the form of microtransactions, DLCs and Season Passes.
For example, Battlefront's most expensive bundle is $100 (R1000+), which is utterly ridiculous. They're extremely good at hiding their prices behind a façade of impressive content which doesn't really add much value until the DLCs are released, which you have to pay for anyway. This creates a real issue in games such as Battlefield and Battlefront, and really all their competitive titles.
Sure, the guys playing at a professional level can afford the 17 different DLCs, but that's not really where the development comes from. It's the little guys who grow an eSport, and of course the multimillion dollar tournaments, but that only goes so far. If the general masses who promote the game through smaller tournaments can't afford to take part because they don't have the latest maps, or DLCs, then the game will inevitably die out on the development side.
People will stop paying attention, people will stop playing and in the end these multimillion dollar tournaments won't get near enough support from the lower levels. Sure, this is an extreme exaggeration, but it's a real possibility and problem. This is why I'm upset that EA have the audacity to announce an eSports division when their company breaks the back of each of its customers when they release a new game. I won't be surprised if the next Battlefield comes with a more expensive version which unlocks League play both solo and team-based. This is the mentality at EA, and unless this changes, they will never have my support.
They should take a page from Valve, Blizzard, Activision and Riot. Dota 2 and CS:GO are two of the biggest eSports at the moment and they have absolutely no paid-for content which prohibits players. League of Legends is even bigger, and while they do have microtransactions and all champions aren't free, they have a mechanism which promotes hours upon hours of play to earn those champions. Activision Blizzard aren't far off from EA when it comes to pay-to-win concepts, but they've earned those right having been in the eSports industry a lot longer and are mostly credited with its very beginnings.
I honestly don't know why this made me so upset, but there's something about EA that triggers me every time they post news. It's most likely because they've ruined most of my favourite games in the past, but that's just me. If you want to read more about it, it's all here. In closing, as I said above, this is great for eSports, but please do it right EA.
Last Updated: December 11, 2015