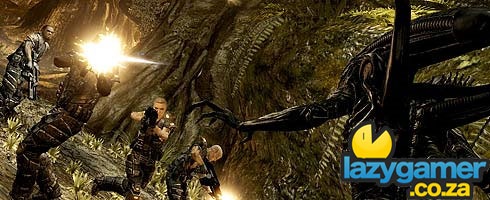 Rebellion's Aliens vs Predator hasn't been receiving all out praise in it's early reviews with some sites giving it absolutely abysmal scores… case in point 1UP who gave it a woeful D which pretty much means avoid at all costs.
However on the flip side the Official PS magazine gave it 9/10 and IGN UK gave it a respectful 85/100… however those really are the only two good scores from the major websites.
The full IGN website gave it 70/100 as did Videogamer and Gamespot gave it a 55/100…
Even so Rebellion CEO, Jason Kingsley, has said he is delighted to see it scale the heights of the UK charts and if you ignore the negative reviews the game is actually scoring pretty well… And if you ignore all my failed attempts to bed Megan Fox I still have a shot.
It may be a commercial success but I feel calling it a critical success is wrong, especially with a Metacritic score of 67 at the moment.. that isn't successful.
Source: VG247
Last Updated: February 23, 2010