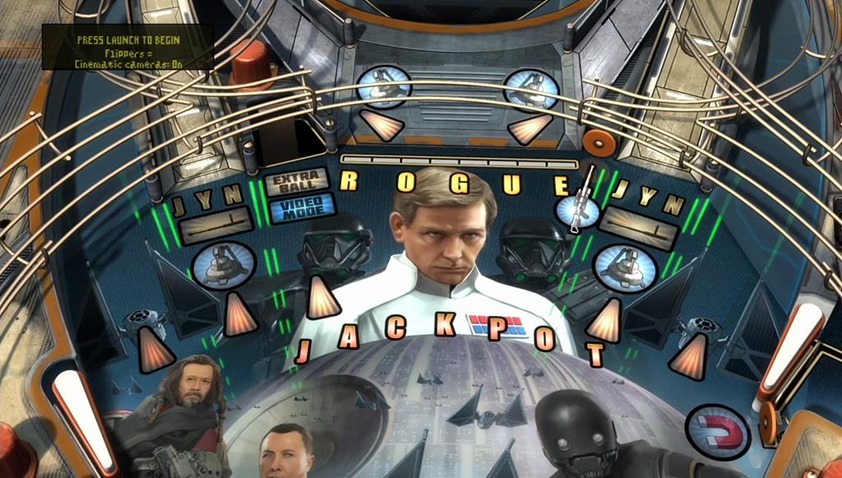 Zen Pinball has by now established itself as having plenty of game when it comes to churning out themed panic-flipping experiences. Last year's trio of Bethesda-themed tables were an absolute delight, harnessing the power of Fallout, DOOM and Skyrim to create a result that was simply breath-taking. If you're a fan of pinball, then regular releases from that company are no doubt a highlight of your month. And if you're a Star Wars fan? Then it pays to be a pinhead.
The latest such table from Zen Studios cycles in last year's Rogue One: A Star Wars Story. It is the 14th such themed table available, a battlefield built on the beaches of the planet of Sarif as a ragtag group of motley rebels attempts to procure plans detailing the design flaw on the Empire's fabulous new Death Star super-weapon, before they find themselves in Alderaan places. Heh, Star Wars puns.
And you've got the standard setup: A large field, a bastard pair of blind zones which will gobble up your rebellion balls and numerous extra objectives to aim for so that you can maximise your points. As usual, Zen's pinball table design maximises on the key scenes from the film, giving players a chance to flip their way through beach battles and a little bit of the ol' stealth espionage provided that your thumbs are up to the task.
And it's alright.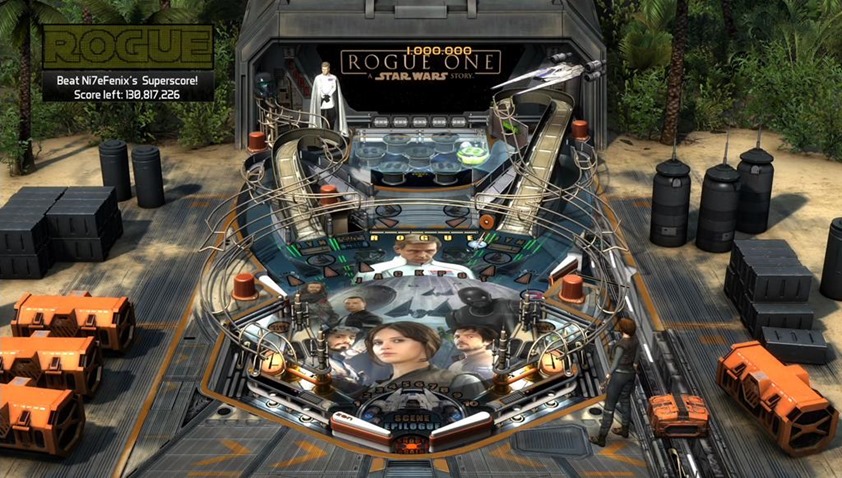 After coming away from the Bethesda tables with a mouth that was left scraping the floor, Rogue One: A Star Wars Story feels smaller in comparison. It's not bad in ay way mind you, but it's just not as good as those previous efforts which raised the bar for Zen. It's kind of like chowing down on a Twix instead of a Kit Kat bar, if that makes any sense.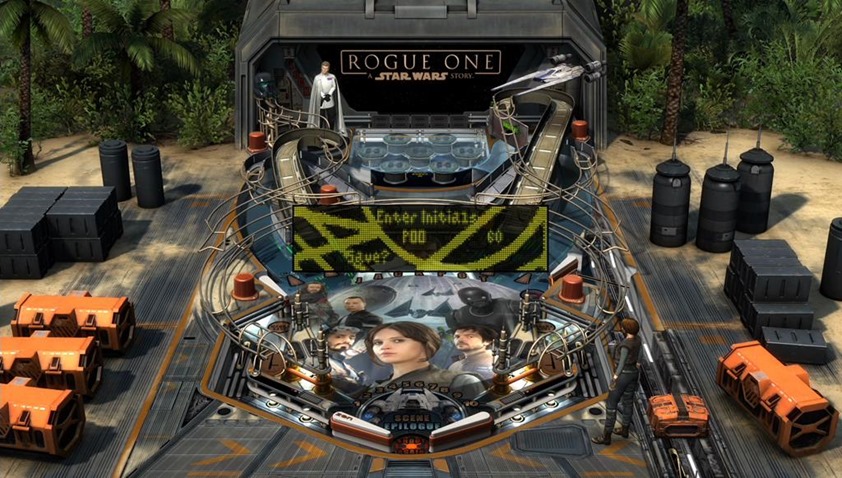 A solid table however, one that looks and plays its part superbly. Especially if you have a compulsion to complete your current Star Wars collection of pinball missions.
Last Updated: February 7, 2017