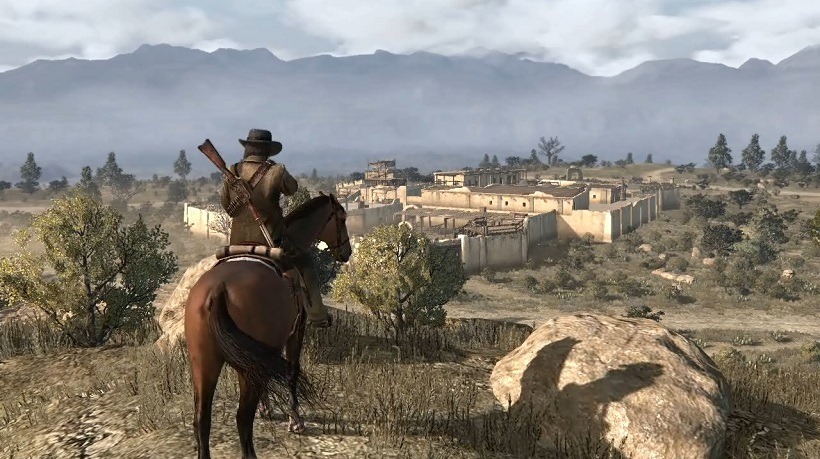 If you've been paying attention to forum posts and (some) news articles over the past 24 hours, its likely you've seen rumblings of a Red Dead Redemption remaster. Reported by a Korean website, translated by NeoGAF and now trying to be peddled around as truth, the leak took almost everyone off guard. Not because it's reportedly bringing the game to Xbox One, PS4 and, for the first time, PC. But rather because Rockstar is supposed to be working on Red Dead 3.
Let's get one thing straight though: there is no real evidence to suggest either is currently happening at Rockstar, but a sequel over a remaster makes a lot more sense right now. Especially since the Korean source points towards Sony's expected PS4 NEO reveal tomorrow as the reveal date. Sony will be showing off more advanced hardware at their New York meeting, so it's unlikely that they would dedicate time to a remaster to show just how powerful their new PS4 really is. Let alone a title that is coming to all its competing platforms.
Instead. they might want to show off a brand new Red Dead, which was reportedly removed from the Sony Conference back at E3. Multiple rumours have been swirling in the pot since then, especially after the oddly placed gameplay trailer for Day's Gone suddenly appeared to close the event. Rockstar's Red Dead 3 was likely to be the shell shocking showstopper for E3's last press conference, but it might have been yanked at the last minute for some reason.
[update] The poster is very, very fake.
So will it be revealed tomorrow then? There's no confirmation yet, but the timing of a leaked poster (reported by VG24/7) seems far too coincidental for there to be nothing.
Hum pic.twitter.com/Nnv6jnrQol

— Tom V (@Get_crazy78) 6 September 2016
The poster seems to confirm Red Dead Retribution, the third entry into the Red Dead franchise that has been leaked and rumoured for years now. The most curious piece of information the poster reveals in the release date, with November 18th being thrown across the bottom. If true, it's likely that Rockstar might have indeed wanted an announcement at E3, pulling off something akin to what Bethesda did with Fallout 4 last year.
But being the internet, it's wise to not get too excited until official confirmation rolls around. Although this leak, along with the proximity to the Sony event and coupled with a bunch of previous rumours surrounding the game's apparent yanking at E3, provide a truly compelling reason to believe that this is finally happening. We'll know fir sure in a few hours.
Last Updated: September 6, 2016