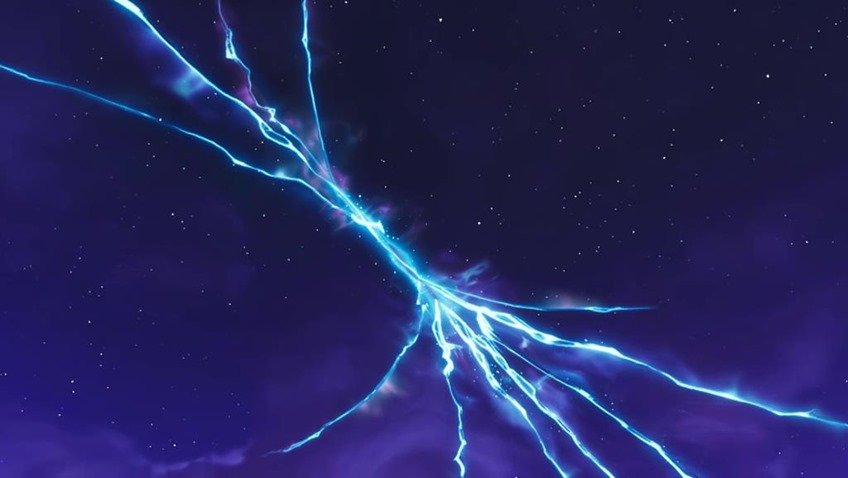 I'll say this much about Fortnite: Its world is a hell of a lot more interesting than any other battle royale's arena of death that's currently on the market.There's always something happening, always some sort of event that builds on the wackiness of its narrative and expands the world of Fortnite for its regular season updates.
This weekend may have been the weirdest example yet of what the Epic Games developed sandbox title was capable of. It all started on Saturday, after the Fortnite bulletin board announced that something special was going to happen in the "blast off" event. Players had to be in the world of Fortnite at around 10:30AM PT/19:30PM CET, where they'd witness that once in a lifetime event that Talking Head sang about so many years ago.
So what happened exactly? A rocket was launched. A rocket with so much devastating power that it cracked the very sky of Fortnite over the Moisty Mire region and left the world beneath it forever changed. In case you missed it, here it is:
Man, the Doctor is going to be pissed off to see cracks in all of time and space once again. It wasn't all fun and games for everyone watching the launch though. One group of players who had decided to create a viewing party got their in-game event absolutely smashed by another player who was aiming for the highest solo kill run in Fortnite history. The griefer got just that, notching up a record 48 kills when he demolished the players who had assembled to see the rocket launch.
It was kind of beautiful actually. With so many peepers trained on the sky above to see the rocket slap the atmosphere with attitude, the player known as Ray went to work on the ramps that had been constructed to house the players, sending the majority of them plummeting down to a painful in-game death for the record books. I'm kind of impressed with his chutzpah. See the wily bugger here in action:
And that was the event! Interesting stuff, that'll have ramifications for the months ahead for Fortnite Battle Royale.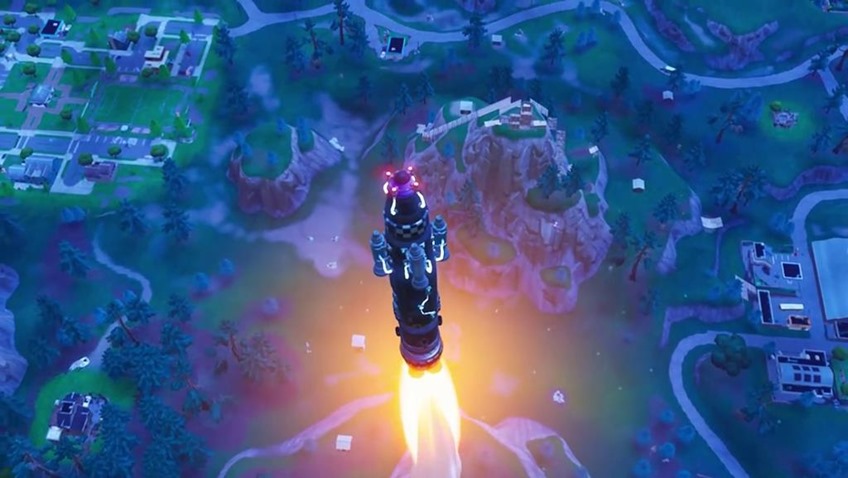 Last Updated: July 2, 2018