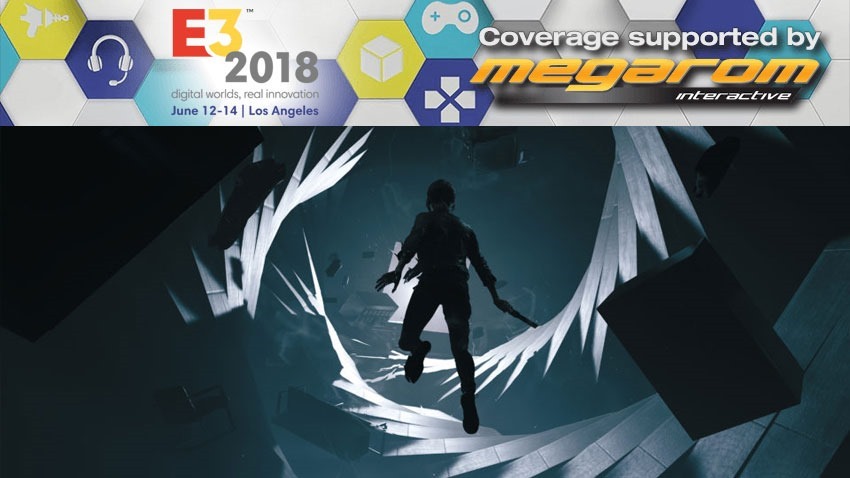 When Sony showed Remedy's new game at its bizarre conference, it immediately evoked memories of Quantum Break. Not only did it bear a striking visual resemblance to the Finnish developer's previous Xbox exclusive. While I enjoyed quantum Break, more of the same isn't what I wanted from Remedy.
It's also not what we'll be getting from them. Getting to see a closer look at the game today has completely changed my perceptions of the game. Though it doesn't really look like it, it's far "more of a sandbox" than anything we've seen from the company before. It is the same sort of experimental, weird stuff the studio is known for.
In it, players step into the shoes of the new director of the "Bureau of Control," Jesse Faden. The secretive governmental agency is tasked with battling against supernatural enemies, including some sort of nasty, body possessing evil called the Hiss. In that battle, players can explore the perpetually shifting halls of The Oldest House, which seems to be where the agency is based. One moment you're standing in a dull office building, and a flick of a light switch later and you're transported elsewhere, with the building itself changing shape and form through elaborate rituals, a little like the warping architecture in Inception.
Through some sort of similar ritual, Faden is granted supernatural abilities to help overcome that evil. Some of the abilities that Faden has include the ability to draw rubble and rocks from around her to use as a supernatural shield, and a contextual, physics-based telekinetic power.
It's used to significant effect during combat, as Jesse uses items in the environment as projectiles in-between salvos from her social service weapon. There's a certain flow to the combat that seems engaging, but what really made me sit up was mention that Jesse would gain new abilities that would have her doubling back to previously accessed areas that were inaccessible before. I specifically asked if the term "Metroidvania" was applicable, and the affirmative answer piqued my interest. We were shown one of the new locomotive abilities; levitation, allowing Jesse to access parts of the building that were otherwise closed off. On top of that, there are optional side quests that makes this feel unlike previous Remedy games.
There was also mention of modifiable loadouts and upgrades, but we weren't shown any of this, or given much more info.
It's coming to PC, Xbox One and PS4
Last Updated: June 14, 2018