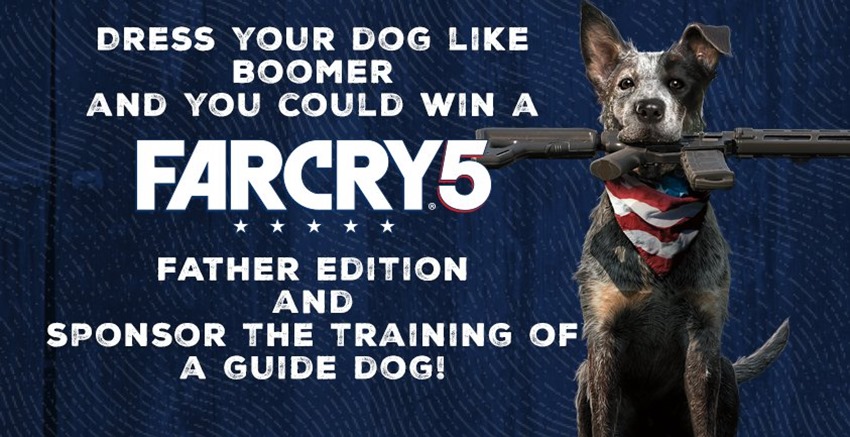 I may be a cat person, but there's no denying that dogs are awesome creatures that we humans do not deserve. They're always happy to see us, loyal to a fault and they've proven time and time again that they're willing to die for us. I'm…I'm not crying because Hachi was on TV again, it's just those damn ninjas chopping onions under my eyes again. Oh crap, that episode of Futurama where Fry's dog waited for him just came on. I'm going to need a lot of tissues for this.
Anyway, dogs are great friends and even better at helping us during our darkest hour. Wish you could help train the next generation of really really good doggos? Well now you can, and you'll get a treat of your own for doing the simplest of tasks. Remember, we want to see photos of your pooch cosplaying Boomer from Far Cry 5.
It's the easiest contest ever. Your faithful four-legged pal doesn't even need to look the part, but rather he just has to channel the spirit of that americanine. Show us his friendship indicator, his hustle sticks. Spread the love, and we'll pick our favourite entry who'll walk away with the following:
A Far Cry 5 hamper consisting of the following: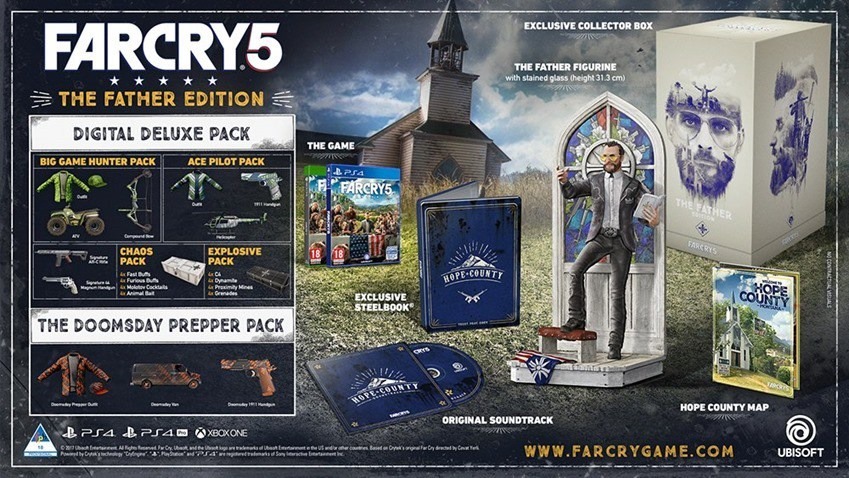 Far Cry 5 Father Edition for Xbox One
Far Cry 5 T-shirt
Far Cry 5 Stickers
Far Cry 5 Coasters
Far Cry 5 Bottle opener
Far Cry 5 Air freshener
Far Cry 5 Cap
Far Cry 5 Backpack
The best part? The winning entry will help sponsor a guide dog, to the tune of R30 000's worth of training over at the Silver Guide Dog academy, in conjunction with the Guide Dogs Association of South Africa. That includes: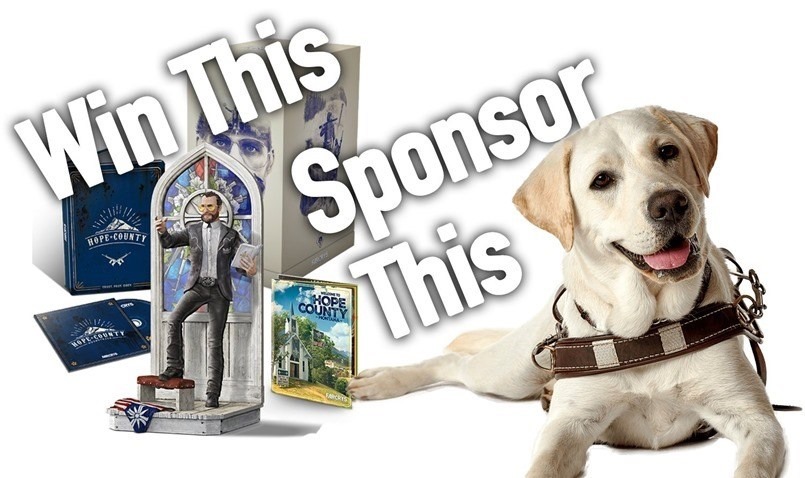 18 Month sponsorship.
Photo introducing the pup.
Four updates with photos during the sponsorship year.
Two updates from trainer once dog is in training.
Photo of dog on graduation.
Invitation to graduation during the sponsorship year.
Everybody wins! Technically. You get to spend more time with your doggo, somebody gets a kickass prize and the winner also helps a pooch realise its potential as it transforms the life of a person who'll truly benefit from its companionship.
ENTER
For the rest of you, don't forget that Far Cry 5 is out on March 27 for PS4, PC and Xbox One.
Last Updated: March 16, 2018