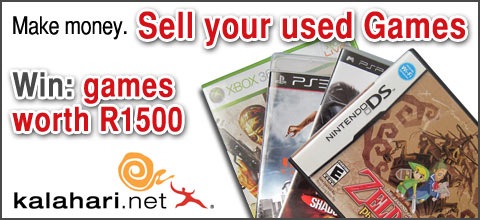 This is just a friendly reminder for any of you who may have missed our kalahari.net competition that went live on Tuesday.
To celebrate the fact that kalahari.net now allows you to sell your games directly on their website they are giving away two prizes to the value of R1500 for a lucky lazygamer reader who registers as a seller on their website.
Let's repeat that… this is exclusive to Lazygamer and all you need to do to stand in line to win either a R1000 or a R500 gaming voucher from kalahari.net is to register as a seller… for free… it's that easy.
If you are still confused then read the editorial over here, it's got everything you need to know.
Click me to go to where you should be
Last Updated: July 1, 2010