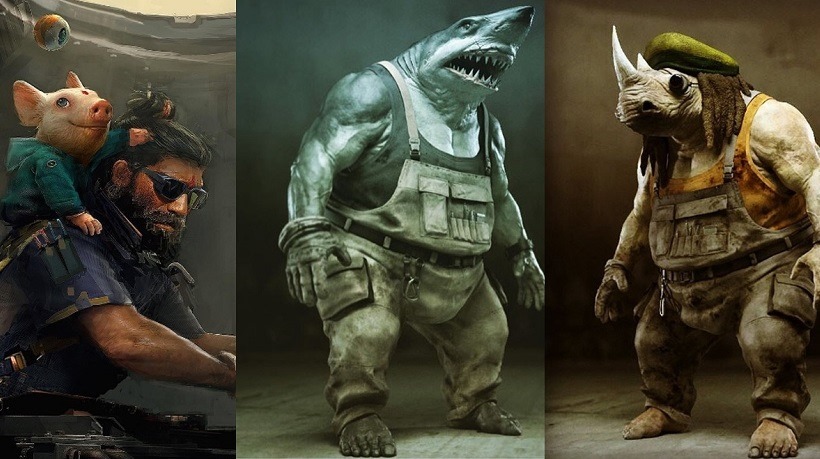 Beyond Good and Evil has been, for many years, one of those unicorn type videogames. It's one that Ubisoft have repeatedly said was in development year after year, without ever really showing anything substantial. Just a few weeks ago series creator Michel Ancel confirmed that a new title was in the works (finally), but didn't really offer up much more on it. So, as you'd expect, several reports are starting to roll in.
A new report from LetsPlayVideogGames is reigniting some old rumours and starting new ones, with a source close to the publication spilling the beans on some specifics. The source in question seemingly confirms that this Beyond Good and Evil project will indeed be an NX exclusive, and that Ubisoft plans to formally reveal the game with a trailer at the NX reveal. That rumour has been making the rounds for months now, so it could very well just be an echo of that rather than anything really new.
What does pique my interest though is detail over how the game is being positioned. Beyond Good and Evil is an old game, and Ubisoft are reportedly well aware of the fact that many people might not have played it. Because of that, this new title isn't being referred to as a sequel internally, and rather as a reboot for the franchise as a whole. It's unclear from the report whether this means the game will take place before or after the events of the first.
Ubisoft apparently want to cater to the new players first, so I'd expect the project to try and reintroduce a lot of the magic that made the first game such a cult classic in the first place. That shouldn't sound at all surprising given that it's been well over a decade since the first title was released, so it's important to take rather straight forward reports like these with a little salt. Still, the frequency of them is notable, and eventually some of it is bound to stick.
Last Updated: October 18, 2016