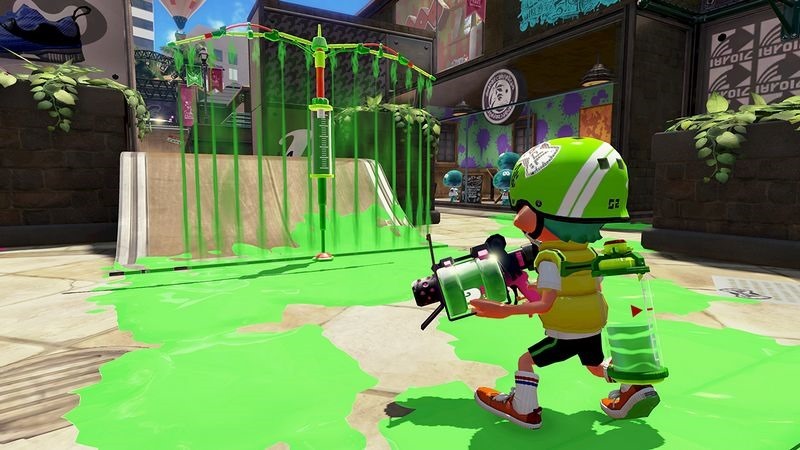 Nintendo's upcoming Switch may not get that beautiful Zelda game at launch, but it looks like it will be getting a new 3D Mario game at launch – along with Skyrim, the game that Bethesda refuses to acknowledge exists.
That's according to Laura Kate Dale, one of the more prolific Switch leakers, who along with Emily Rogers and Eurogamer had previously blown the lid off of Nintendo's Switch plans.
According to a new article by Dale, two sources have confirmed a little more information about the software that'll be available for the Switch when it launches in March. The first is that our favourite moustachioed plumber will be getting a brand new game, as suggested by the system's reveal trailer.
Dale says that the game isn't like Super Mario 3D World, and has a big focus on exploration, much like Super Mario 64 or Super Mario Galaxy. Seeing as those are unarguably two of the very best video games that have ever been made, that's pretty good news. The game will also feature two player co-op.
Dale also says that Skyrim will be a launch title, and will be based on the recently released Special Edition. Like its other console versions, it'll even support mods. Unfortunately, those mods will be limited as they are in the PS4 version – restricted to using in-game assets.
One of the more exciting things that Dale says is happening is the inclusion of the excellent Splatoon as a pack-in game for the higher end SKU's of Nintendo's new console. Splatoon will be supported with free post-launch content, just as it was on the Wii U. It'll also be home to new multiplayer modes and new single player content.
According to other rumours, we can expect the Switch to launch at a price of around R3500 for the basic model, and around R4300 for the premium one that includes Splatoon.
Last Updated: November 16, 2016