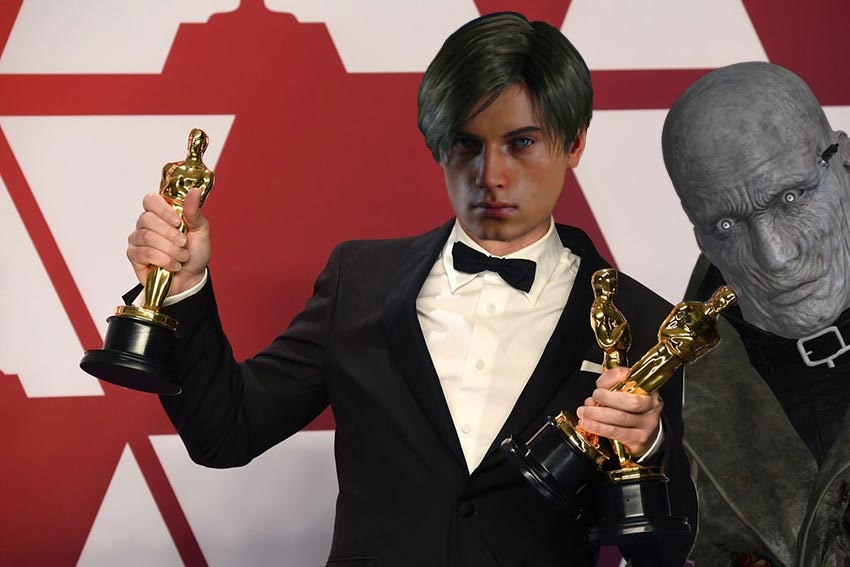 The year may be drawing to a close, but it's also a time of celebration. Of looking back at the months that were and saying "hot damn was 2019 good". On the cusp of a new console generation, 2019 was gaming at its very finest and worst when you think about it. Old legends returned to glorious new heights as single-player games surged forward in quality as gamers got fed up with peak live service game launches, indies remained as groundbreaking as ever and pure thrills based on proven formulas filled the spaces between big budget releases.
Which means that obviously , its award season time.
This year's Golden Joysticks event started the season of kudos, setting the tempo for which games you can probably expect to see clean up big at various outlets and upcoming events. Many a nominee made the list, but only a few truly special games could claim top honours across a wide variety of fields that celebrated video gaming's ability to tell stories and push the medium forward in wild new directions. Here's the full list of winners:
Best Storytelling
Days Gone
Best Multiplayer Game
Apex Legends
Still Playing Award
Minecraft
Best Visual Design
Devil May Cry 5
Best Indie Game
Outer Wilds
Esports Game of the Year
Fortnite
Best Audio
Resident Evil 2
Best Game Expansion
GTA Online: Diamond Casino Update
Best VR/AR Game
Beat Saber
Best Gaming Hardware
Nvidia 20-Series Super Graphics Card
Best Performer
Logan Marshall-Green
Studio of the Year
Epic Games
Best New Streamer/Broadcaster
Ewok
Breakthrough Award
House House
Mobile Game of the Year
BTS World
Outstanding Contribution
Life is Strange
PC Game of the Year
World of Warcraft Classic
PlayStation Game of the Year
Days Gone
Xbox Game of the Year
Gears 5
Nintendo Game of the Year
Super Smash Bros. Ultimate
Most Wanted Game
Cyberpunk 2077
Critics' Choice Award
Control
Lifetime Achievement
Yu Suzuki
Ultimate Game of the Year
Resident Evil 2
Critical Hit's own awards show will be held in December, provided I can get permission from my dad to use his garage in which to host the event. I'm pretty certain I can fit a hundred people inside there and I'm sure they won't mind having to sit on the floor next to the box of oily rags and old VW Beetle spare parts. Heck, even my catering is going to be good! I've got budget this year for two packets of Simba chips.
Last Updated: November 18, 2019