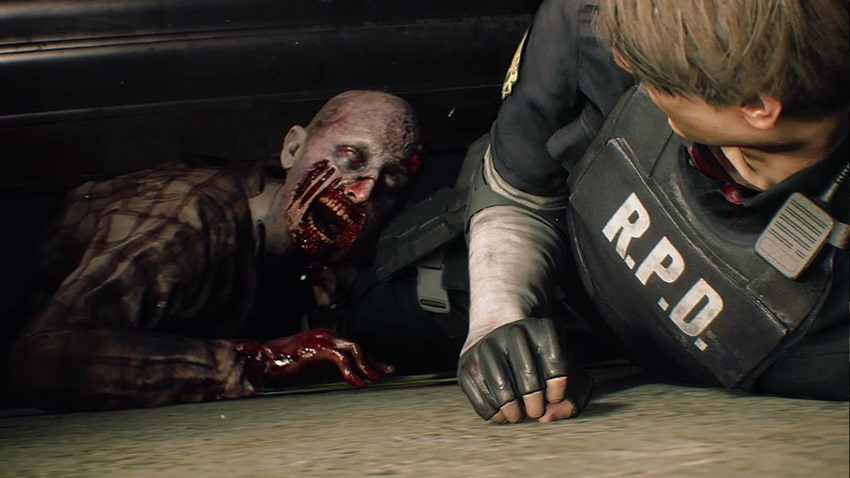 The original Resident Evil may be an iconic game of horror that redefined the content that the PlayStation One console was capable of hosting, but its sequel is still a masterpiece of horror and action that walks a tight line of suspense. After years of waiting and following hot on the footsteps of the original game getting a successful remake, Resident Evil 2 is finally headed to current-gen devices in a full-on redesign that promises new content for any veteran fans who think they know everything there is to know about Raccoon City.
That's the key focus there for Capcom. While Resident Evil 2 could have easily been a case of applying some spit and polish to the original zombie-slaying game, the development team decided to add some new bite to their game instead and create something that is both nostalgic and fresh. Finding the right balance between the two key areas, was the crucial part of development on Resident Evil 2.
"It's hard to nail down a percentage of new versus old per se, but we really wanted to trace the original game, and that will let you have your muscle memory for keeping the key beats of how the game is structured," producer Yoshiaki "H" Hirabayashi said to GameSpot.
How do you implement changes while retaining the spirit and mechanics of the original?
But in between those key beats, we wanted to do some restructuring and bring some new surprises. So you'll definitely have key moments which feel totally nostalgic and you're like, "This is Resident Evil 2." But there will be some other parts in-between that [which] will actually be quite fresh and original. How easy has it been for you in terms of creative freedom to reshape and reconfigure such an iconic game? How do you implement changes while retaining the spirit and mechanics of the original?

I feel like I've gone back and forth a lot. You know, we see-sawed a lot between total respect/recreate the original, and then bring something new. Players today need something new to experience, and the team all have got their own individual memories of playing the original game and how they felt about it, and what they wanted to bring to the new project.

And I think that over the course of the three or so years of development, what we've arrived at is what people played at the show. It's hitting all the beats that you'll remember, but it's taking time to also bring you something fresh in between those.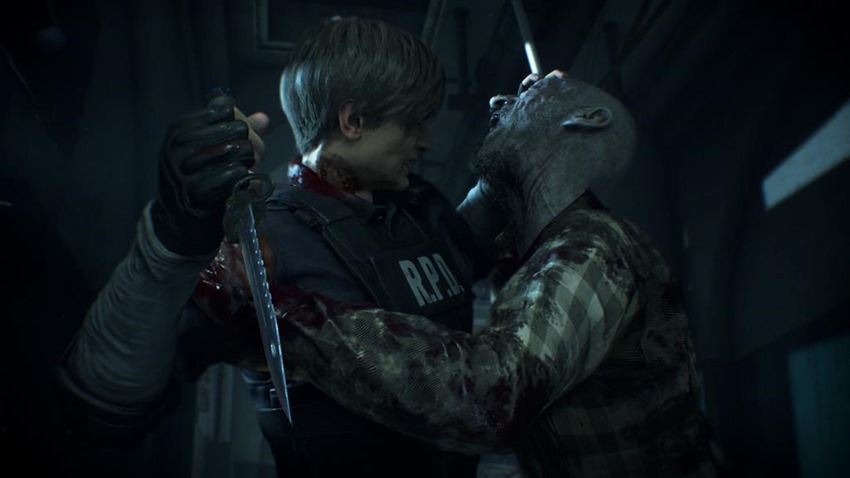 "I feel like we're a team who all really respect the original a lot, but we do feel our creative freedom coming out of the fact that we're using the RE engine, which was first used in Resident Evil 7: Biohazard, and being able to use that as the basis for the game has really unlocked a lot of freedom for us because it's such a great basis," producer Tsuyoshi Kanda added.
You know, it's let us achieve such amazing immersive visuals and sound that we are then free to focus on thinking about how we're going to restructure the game, and it lets us challenge ourselves to bring our best game to the process. So I would personally feel like it was quite a free process to this point.
I've got fond memories of the original. By fond memories, I mean having the piss scared out of me as a kid and spending the night too damn scared to leave my bed because Resident Evil 2 horrified me when I still had my precious youth intact. I've kind of got the feeling that history is going to repeat itself, when the game launches next year on January 29.
Last Updated: June 25, 2018