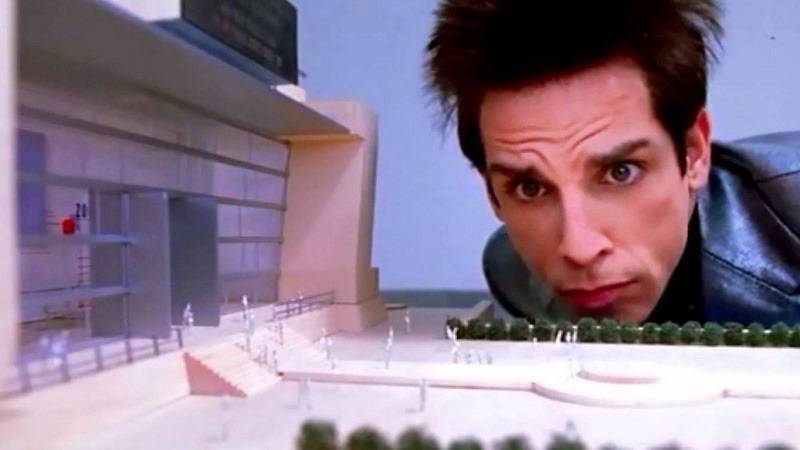 A mansion for ants!
The closer we get to the release of Resident Evil 7 (January 24th, in case you've forgotten), the more confident I am that it's actually going to be a good game. That being said, I'm not quite ready to commit to its recently unveiled collector's edition (via Game Informer). It really does look rad, but at a price of $179.99, well, let's just say I'm not up for robbing a bank or anything.
Though, truth be told, I am awfully tempted. As a Resident Evil fan, wouldn't you be too, if you knew the end result (aside from bags of money) is a big box that contains a mini mansion and a whole lot of other goodies from the game?
The Resident Evil 7 Collector's Edition brings horror home. Full of unique goodies with models based on items and locations from Resident Evil 7 biohazard, this Collector's Edition is sure to be the centerpiece of any fan's collection.

The standout of course is the model replica Baker mansion standing at 8″ in height, 7.5″ in length, and 8.5″ in depth, doubling as a music box that plays a familiar tune with accompanying LED effects. This is also your chance to own the dummy finger, the very same one that has haunted fans since the game's announcement. That's not all, though; also included is a metal case for the game, a lithograph showcasing the Baker family in all their mystique, a video tape box for the dummy finger, and a creepy note from one of the mansion's residents.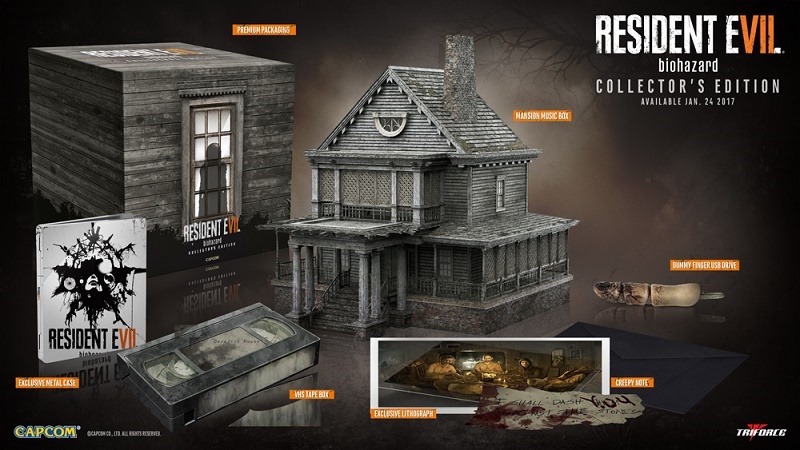 Ok to be quite frank, some of this loot is a real waste. I mean, a bloody piece of paper? If I wanted that, I'd just dig into the box of death threats I've collected from Darryn over the years. Trust me, it's a near bottomless supply! As for the lithograph, yeah, I'm sure that'll fit just fine in my family album (not really).
The real beauty of this bundle definitely lies in that mini mansion. It looks like a proper amazing replica that will sit happily in any collector's collection! Hell, that little dummy finger looks cool too. At least it'll be useful, unlike the one found in the Resident Evil 7 demo.
As far as collector's editions go, I think the Resident Evil 7 offering is pretty neat. What about you? Would you pay that much cash to get your hands on it? Personally, I think it's a tad expensive. It is certainly unique though!
Last Updated: November 21, 2016