Over the past few months, I've slowly become more and more excited for Resident Evil 7. Gone are the static cameras the series is known for. They've been replaced instead with a new first person perspective, which should, on paper at least, provide a whole new and better experience.
Not only that, Capcom have gone out of their way to take Resident Evil 7 back to the series' roots. It's less action orientated, and more focused on survival horror. Any fan will tell you, that's how it should be.
Have Capcom succeeded in making a great game however? Can Resident Evil 7 make up for its disastrous predecessor, and does this new approach work for the series? The first reviews are now out and about, so let's see what the critics have to say:
"I would have been pleasantly surprised with much less than Resident Evil 7 brings to bear. I would have settled for, been excited for "not bad." But the Resident Evil series has thrived for over 20 years now in part because of a willingness to change the franchise, to mutate with the times. Resident Evil 7's changes — especially the shift to first-person — may be off-putting to some. But it's an evolution that fits perfectly into the world and source material Capcom has created. It's hard to know if Resident Evil 7 will stand the test of time as much as classics like the original, or RE4. Taken on its own, however, it's an excellent game that pushes the series in worthy new directions."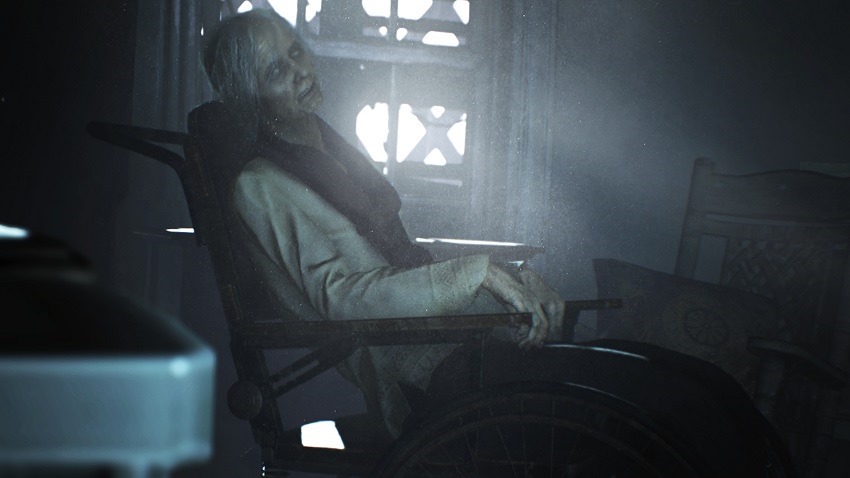 "Resident Evil 7 grounds itself in elements that made the original great while still indulging in a risky new shift in style that both helps and hurts the beloved formula in equal measure. But it's also the closest a numbered sequel has come to recapturing Resident Evil's slow, but thrilling and atmospheric adventure game roots in a while — a welcome return that I truly hope to see more of in the future."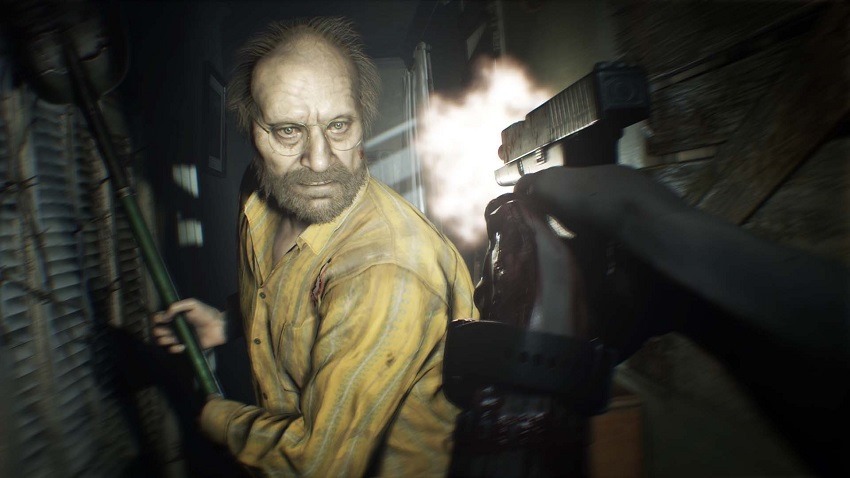 "Resident Evil 7 is a confident attempt at reinvention. But it's the way it channels the older games, particularly the first, that really makes it great. It takes an industrial pressure washer to the series, blasting off years of accumulated filth and grime. And you're left with a lean, polished survival horror that borrows from its legacy, but isn't afraid to look to modern horror games for inspiration too. It loses something in the final act, and a few of the boss battles feel like a hangover from the bad old days, but otherwise this is comfortably the best Resident Evil in years."
"I had hoped to enjoy Resident Evil 7 for what it appeared to be: a strange, Western approach to the series. I didn't expect it to hark so close to the series' roots while managing to still bring some action and more intuitive controls. Production-wise, this is the best Capcom's ever done, with believable performances (wait 'til you see the Baker's son. Something about him is so freakishly real to me) and wonderfully creepy audio design. With or without VR, Capcom nailed the pulse-pounding atmosphere and I am finally legitimately excited to see what it's going to do next. Though the enemy design could have been more varied, the bosses more than make up for that. The last hour and boss is slightly underwhelming, but everything up to that is consistently amazing. Resident Evil 7 went beyond my expectations, and I feel we have an instant classic here. I want to jump back in right now, and I have a feeling I'll be doing so for years to come."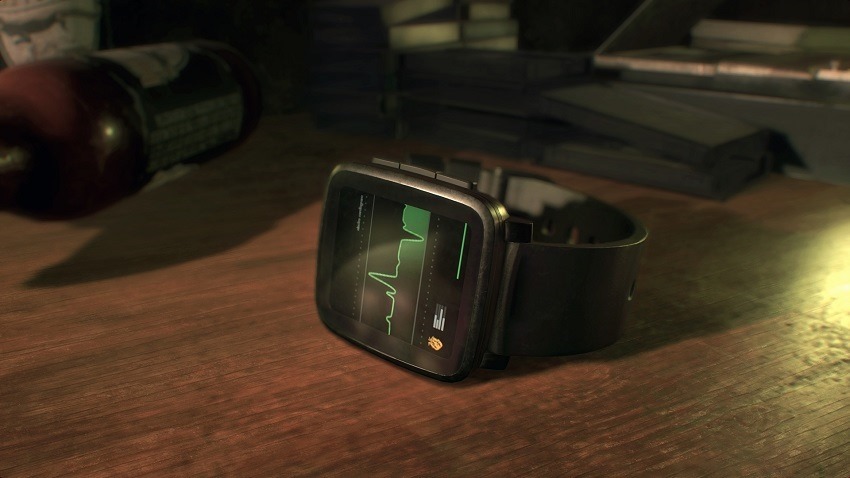 "Capcom has successfully reinvented Resident Evil in the past, the most notable deviation being the brilliant Resident Evil 4. This new vision doesn't reach the same heights of spectacle and gameplay innovation as that breakthrough release, but is a welcome addition to the series (both in terms of gameplay and lore), and a nice entry point for newcomers."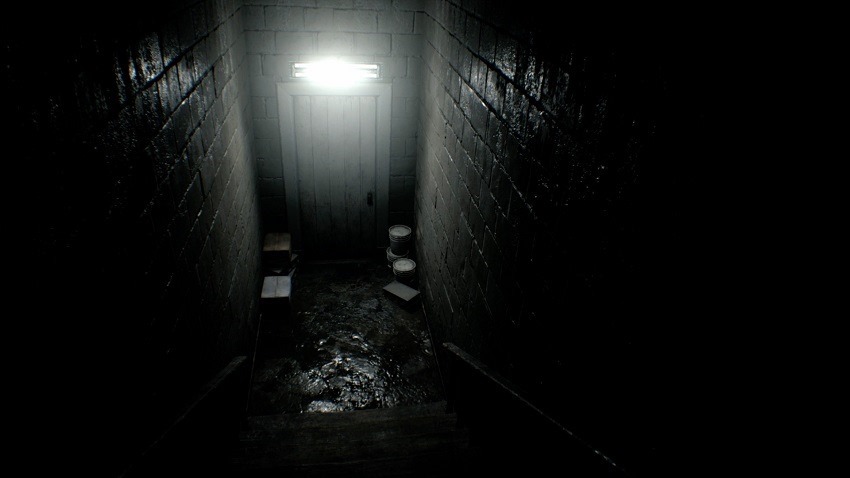 "By the end of the campaign, I was ready for the game to be over, but that's okay. RE7 ends just as it starts to outstay its welcome, and after the fact, I felt like I'd survived a truly harrowing journey. The boss fights may be slightly inconsistent and certain sections might drag after a while, but RE7 is still a remarkable success. It has a clear vision and executes it with impressive patience and precision. By returning to horror, Resident Evil has once again become something special."
"It's a bit on the short side and the latter chunk of the game is rather linear, but Resident Evil 7 absolutely recaptures the feeling of survival horror established in the first game. The Baker family is terrifying and spending time trapped in their home is damned good horror. As a new direction for the franchise, returning to an old one seems like it was a great idea."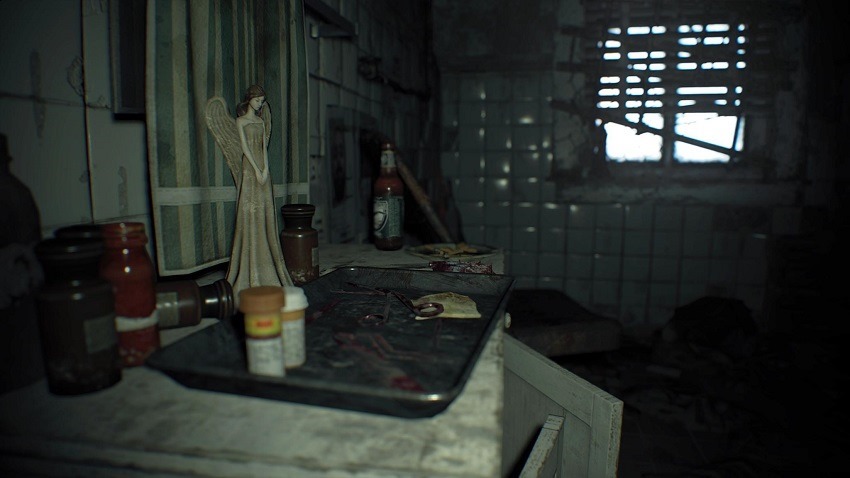 "Via its VHS cassette flashbacks, Resident Evil 7 does toy with the concept of locations that mutate, and its conclusion does take you back to square one in an intriguing way, though the final battle is more whimper than bang. But at heart it's a fairly pedestrian species of bogeyman – a series of peekaboo jolts and serviceable gun battles strewn across a sumptuous, cohesive environment, constructed with no shortage of craft but not a whole lot of real imagination. Those doors may unnerve at first glance, but once you've acclimatised to Resident Evil 7's tactics, it seldom gives you much reason to be afraid of what lurks beyond."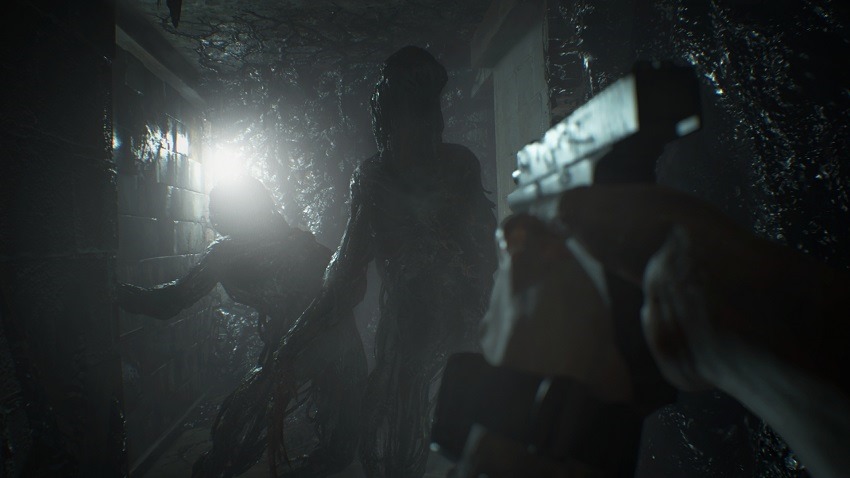 Holy hell, it looks like Capcom have done it! Most critics really enjoyed the game it seems, judging by the scores. Many agree that this is the best game the series has had in years.
We'll have our own review out in the near future. I'm the one who'll be writing it, much to my delight, and dismay. My body is ready for Resident Evil, but not so much for a proper horror experience!
Last Updated: January 24, 2017