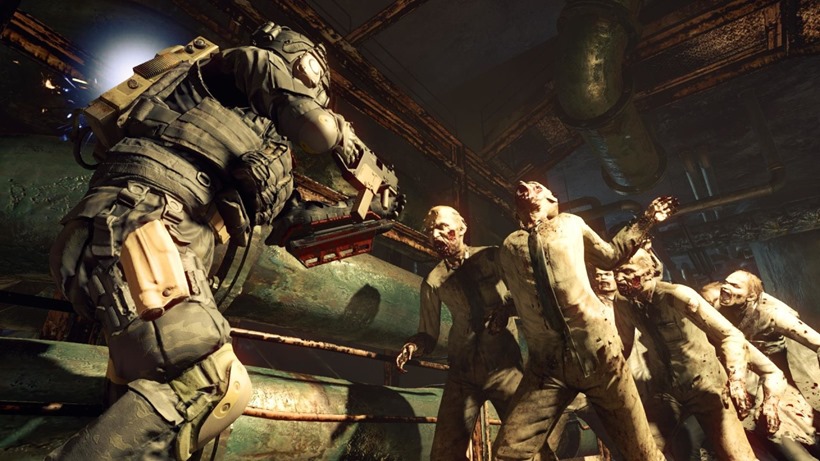 Resident Evil: Umbrella Corps looks…awight. Not amazing, ground-breaking or innovative, but alright. And being alright, is in itself alright, right? It's Resident Evil, condensed into a core experience that focuses more on the gunplay, less on the survival horror.
So sort of just like the movies then. HEEEEEEYOOOOOOOOO! Anyway, Umbrella Corps is more than just a spin-off game. It's a proper part of the Resident Evil mythos, official canon and all that, as Umbrella Corps producers Masachika Kawata and James Vance explained to Gamespot.
"The game is not a hypothetical, "what-if" side scenario", Kawata said.
Umbrella Corps is set in the present day of Resident Evil, which means it's after the events of Resident Evil 6. It's almost in an ironic way that we're using the title Umbrella Corps.

If you know your Resident Evil lore, Umbrella no longer exists at this time in the universe; its been destroyed. There's definitely a kind of a background of the Resident Evil universe that forms the basis of the game's premise.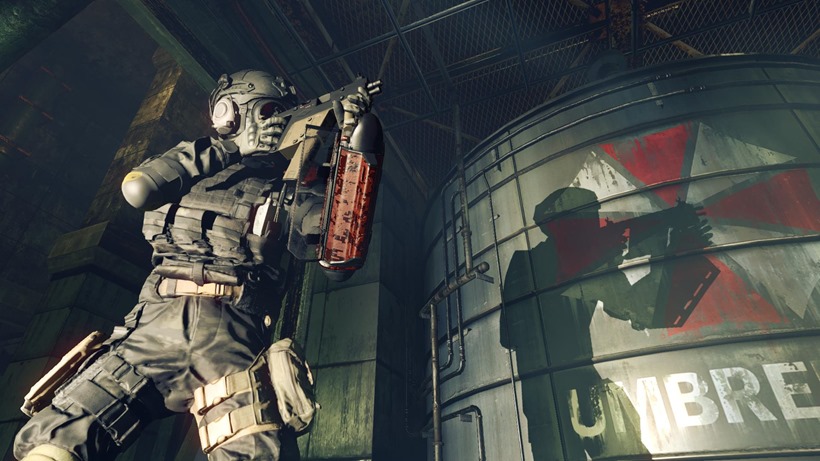 According to Vance, the story for Umbrella Corps will deal with the fallout of that massive conglomerate being dismantled, and how other less reputable organisations are after the tech pioneered by the viral experts.
"Umbrella Corps is, basically, an ironic title. The premise is that Umbrella Corporation, they were the lead corporation in the world of Resident Evil; they had the most advanced technology and most advanced bio weapons and things like that," Vance explained.
After their fall, there are a multitude of other organizations that are trying to get their hands on that research, or that information, to become the next Umbrella.

The mercenaries are hired by these corporations–often times not in a forward-facing manner, it's all behind the scenes–to go into these areas where some kind of biological terror incident may have occurred to try to extract something with value.

In that regard, these areas will tie into the Resident Evil universe quite strongly, and there's many things that you'll see there, that we can't reveal at this time, that have strong Resident Evil hooks.

One thing that I'd add about the zombies is that they pose a kind of unpredictable element to the game. If you shoot them, they recognize you as a threat.

You can do that on purpose if you want to get one as a shield. But more often that will happen without it being your intent because they're in the midst of a firefight.

Rather than a standard, straight-up military action game where it's just you versus the other players, there's this unpredictable element of the zombies in there which I think because it's the Resident Evil universe, it's a very a very unique proposal that we can add into the mix.
Narratively, that's actually interesting then. Umbrella Corps is out in early 2016, for PC and PlayStation 4. Awight?
Last Updated: September 22, 2015