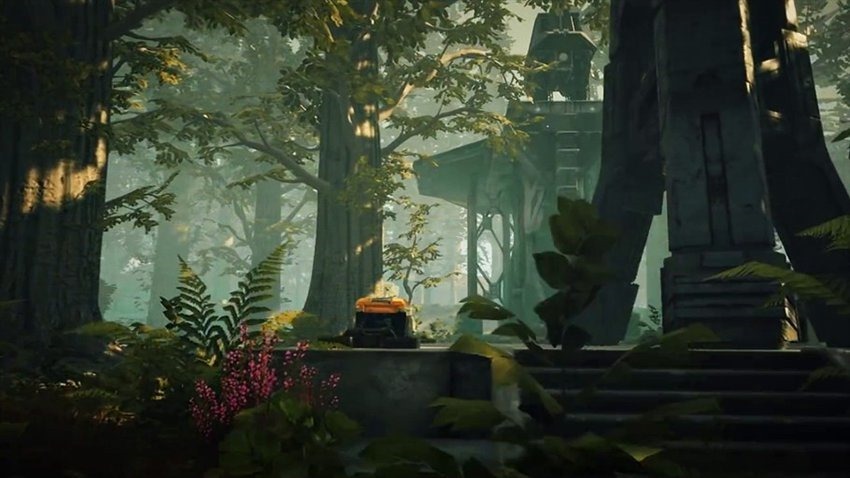 I adore Housemarque's games. The Finnish studio is the best at what they do, delivering incredible twin-stick arcade experiences that brightly shine above similar games. They're masters at tapping into what makes arcade games so terribly addictive. They make games that have you saying "just one more go!" before you realise it's four in the morning and you really should have been in bed hours ago.
Or at least, they were. Despite the critical acclaim, Housemarque's games have sold relatively poorly, and the developer has had to pivot. Their last games, Matterfall and Nex Machina, failed to live up to sales expectations, so Housemarque is no longer doing what they do best. They do, however, hope to become the best doing new and different things. Things that may be a little more lucrative in the long run.
This weekend, they teased their new game Stormdivers.
They released close to no information about the game, but have divulged a little to Eurogamer. They surmise that it could be a new Battle Royale game.
"You can compare it to a lot of the multiplayer experiences you have now," Housemarque's Mikael Haveri told Eurogamer. On prodding over whether it may be similar to Fortnite, Haveri replied saying "That's a very good assumption."

"Right now we are saying it is multiplayer. It's a very competitive environment, specifically with those types of titles. How can you even compete? We know what we do and we've been making something for quite a while. Hopefully it will be able to compete."
It does, however, sound like it'll have Housemarque's unique spin.
"It's fast, very gameplay centric," he added. "We hope when people pick it up they start feeling good. We want there to be adrenaline, we want them to be moving, we want them to be really getting into it – a fast experience where you have to go outside and take a breather from it. Couple that with visual flair; you play Resogun, you see all this stuff exploding and going off – that's what we're bringing to the multiplayer. This is a Housemarque take."
And that's intriguing in itself. I'm not a multiplayer gamer at all, but I'll give Housemarque's game a whirl when it's out on PC and console later this year.
Last Updated: April 23, 2018