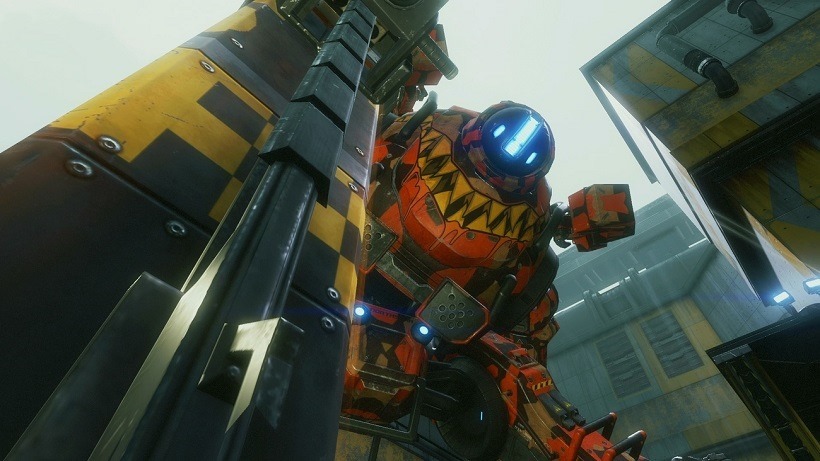 Titanfall 2 for many people has been a standout surprise this year, with a campaign that is captivating and surprising –  shifting to the same brand of exhilarating online shooting the first game really nailed. There's an eloquent ebb and flow to Titanfall 2's gameplay. It's something which came through years of iteration and design, a mantra which Respawn Entertainment's CEO, Vince Zampella, holds dear.
Speaking to Glixel about some of the lessons learnt when transitioning to Titanfall 2, the former Infinity Ward director explained what some of the key pillars are at Respawn. Gameplay, unsurprisingly, trumps them all, with Zampella explaining that he would always choose gameplay innovation over visual fidelity in the games he creates. Games are meant to feel good, and there's only so much you can ignore when pushing visual boundaries alone.
I would sacrifice visual fidelity for gameplay experience. It has to feel good. It has to play right. It has to be fun. It doesn't matter if it's in first person. The Star Wars game is a third-person action game. It's going to be more about the character and their experiences. You can see them and identify with them a little differently than you can in a first-person game where it's all about seeing it through your own eyes. But it still has to be about feel and fun.
It makes a whole lot of sense in the context of Titanfall 2, given that the game uses the Source Engine to deliver an incredibly stable but visually restrained experience. For the purposes of online shooting, that's a logical (and smart) trade-off. But in the age where games are pushing visual boundaries while also being incredibly rewarding in terms of gameplay, it seems limiting too.
That's not to say I don't personally agree with Zampella. Gameplay will always make a more noticeable impact on our enjoyment of games, so focusing more on that instead of raw pixel counts and visual fidelity makes sense. Games can all be incredibly beautiful – but not all of them are fun to play in that state.
Last Updated: November 17, 2016