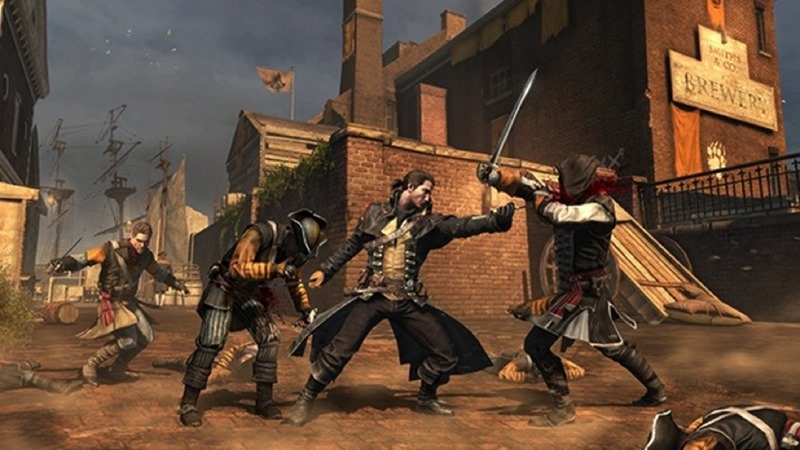 If there's one Assassin's Creed game that went by underappreciated, it's Assassin's creed: Rogue. Sandwiched between the incredible Black Flag and the first exclusively "new gen" outing in the maligned Assassin's Creed Unity, it didn't really get the chance to shine.
Not only released between the two generations of games, it also fills in the narrative blanks between Assassin's Creed III and Black Flag, and also between Black Flag and Unity.
Here's what we said, back in 2014:
Assassin's Creed Rogue ties up the America Saga, rounding out what happened between Black Flag and Assassin's Creed III. The story follows Shay Patrick Cormack as he begins his stabbing journey as an Assassin, working together with the likes of Adewale and Achilles. Shay is a much more cynical character than previous assassins, questioning the value of the brotherhood's actions and even having personality clashes with some high ranking members.

Combining fantastic story telling, intriguing characters and tons to do, Rogue takes Assassin's Creed to the pinnacle of old generation capabilities. Niggling issues are still present, but the story and characters make the experience seriously worthwhile.
It's a pity then, that many gave it a miss as they gravitated towards their shiny new Playstation4s and Xbox Ones and played Unity instead. It looks like it's being given a second chance. Since its release there have been many calls for a new gen release of the game, and it looks like that's finally happening.
A trio of Italian retailers (via Kotaku UK) has apparently leaked the release of an HD remaster of the game coming to PS4 and Xbox One at some point next year.
It makes sense, with the renewed interest in the series thanks to the frankly delightful Assassin's creed Origins, and the success of the rereleased Ezio trilogy.
If you missed out on Rogue, it may be worth jumping back in.
Last Updated: November 28, 2017