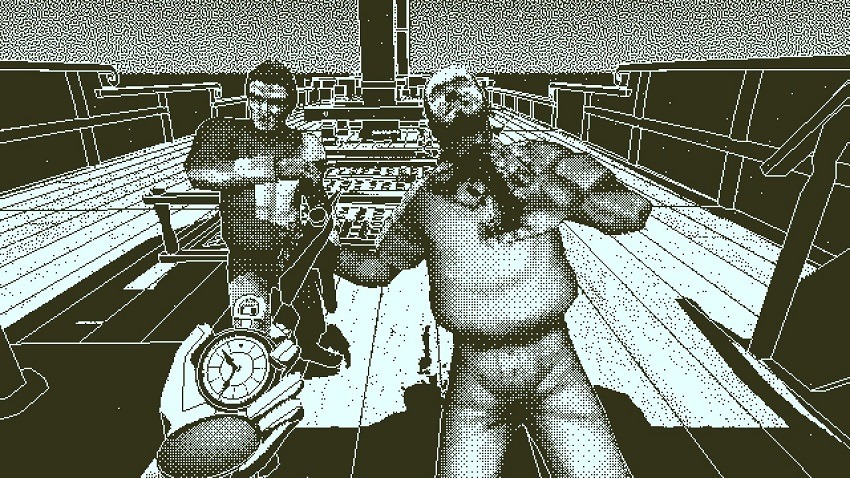 Papers, Please was Lucas Pope's seminal hit that I still think about frequently. Its melding of clever mechanics and heart-breaking stories made for a surpassingly captivating game about passport control, and the moral quandaries that arise when you're ushering in people from war-stricken lands. Return of the Obra Dinn is nothing like Papers, Please, but it is just as fascinating at a glance. With it's striking visual aesthetic and promise of a puzzling mystery for you to solve, this maritime adventure is one I want to dive head first into. And you can too, as early as next week.
Return of the Obra Dinn is set to sail on October 18th, with the game launching across various PC platforms. It puts you in the boots of an insurance investigator in the early 1800s, after the Obra Dinn mysteriously washes ashore after five years missing at sea. Its crew are mere skeletons littered across the deck, and the ominous Dutch East India Company wants to know what happened. Just so that they can get that lucrative insurance pay-out, of course. You can see some of the mysteries in action below.
It wouldn't be an intriguing mystery without a twist though, and Return of the Obra Dinn seeks to deliver that with the inclusion of a very special pocket-watch. It allows you to travel back through pockets of time, seeing events as they unfolded years ago from the perspectives of the unfortunate sailors you're investigating. Using this you'll be able to hopefully piece together what happened at sea, and why this ship was lost for so many years. But, perhaps more curiously, why it suddenly reappeared safely so many years later.
Return of the Obra Dinn looks like no other game you've seen in recent times, with its monochrome visuals and low-fi character models reminiscent of old photographs. Its distinct look is only the tip of the iceberg, and this is one murder mystery I can't wait to solve.
Last Updated: October 11, 2018