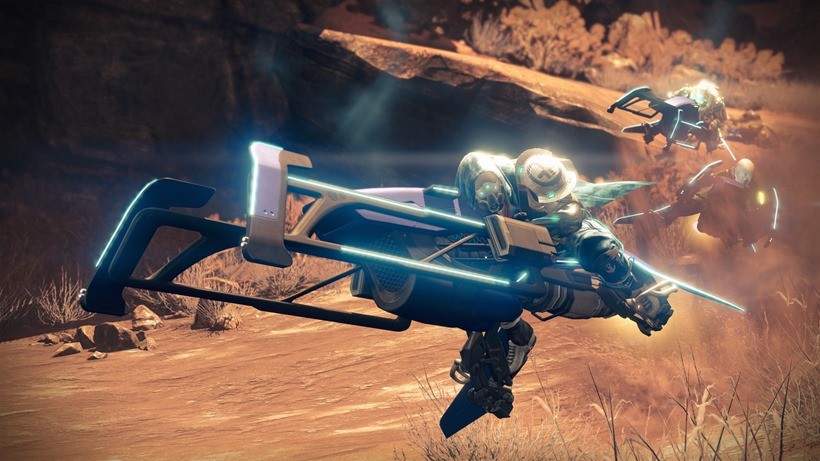 FINALLY! Ever since it was first revealed, Destiny has been teasing some sort of racing league that would complement the massive RPG-shooter. While Sparrows may be the quickest way to get around a map, they've served little other utility in the big scheme of Destiny. That's all changing, at least for a few weeks, when the Sparrow Racing League kicks off tomorrow.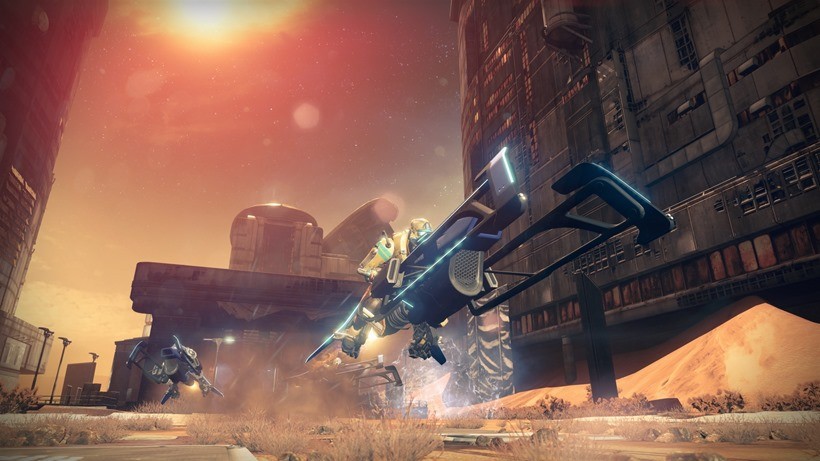 Announced at the PlayStation Experience, Destiny's Sparrow Racing League will run from December 8 through to December 29. The mode will be free to anyone who already owns Destiny: The Taken King, while PlayStation players will gain some early-access rewards. There'll be two tracks on offer from tomorrow: The beginner's track set on Mars and a more advanced course set on Venus. Here's the video showing it all off:
Races will be six-guardian events where driving like an absolute turd during the Christmas shopping rush binge isn't just encouraged, but actually necessary. Look, just pretend that your Sparrow was manufactured by BMW, adopt the mindset of a BMW driver and you'll be just fine when you exercise your god-given right to be the lord of the road. Honestly, who do these peasants in their non-BMW vehicles think they are. Anyway, I'm getting side-tracked again.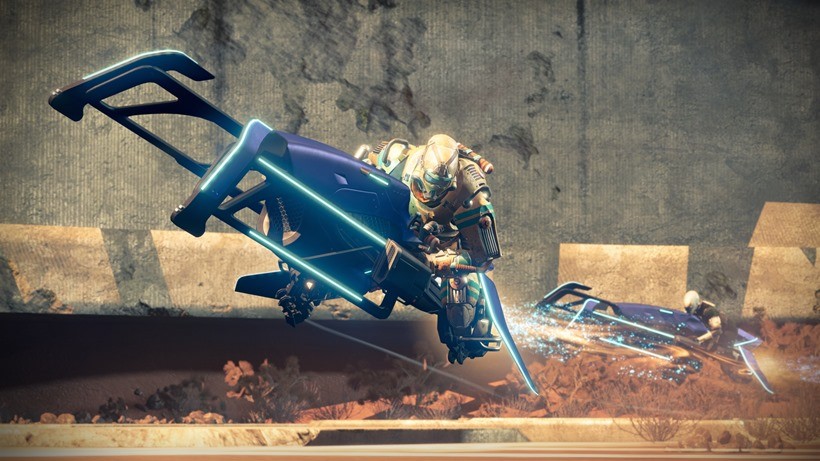 Anyway, it's looking good! I've been out of the Destiny loop for quite some time, but this is the kind of thing that'll draw me back in. The idea is solid, the fact that it's Destiny's version of WipeOut appeals to me and the questification aspect makes it look like more than just a two-track racer. I'll see you chumps on Mars tomorrow night. Prepare to eat my Sparrow dust.
Last Updated: December 7, 2015