I promised myself I would not cover this story as it seemed like tabloid journalism involving a Twitter war, and some fisticuffs at Dreamhack Winter over the past weekend. Today I read, after reading Richard Lewis' original Tweet that he would not work with Dreamhack again, that Richard Lewis has in fact been banned from future Dreamhack events, and I found this a tad disturbing.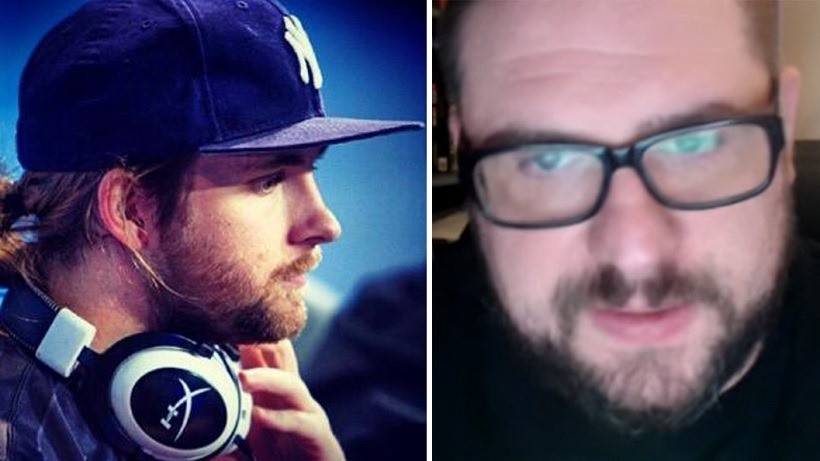 What happened?
Here's just a brief overview of what went down:
RLewis Tweets something which offends Kelly Milkies
Kelly Milkies gets upset
Loda doesn't like Kelly Milkies being upset
Both Kelly and Loda trespass backstage
Loda gets confrontational
RLewis strangles Loda
Obviously there's a lot more to the story, but since every other media outlet reported completely out of context posts, I'll just leave that as it is. Lewis was most upset about the way Dreamhack handled the situation, firstly allowing two people backstage who had no right to be there, which ultimately led to the altercation. He expressed his displeasure on Twitter, and then finally his Tweet about not continuing work with them in the future.
Dreamhack responds
We're obviously uncertain as to how Loda and Kelly were allowed backstage in the first place, they're both well known individuals (unfortunately), and I can only assume they were able to just walk around wherever they please. After witnesses gave their accounts, Dreamhack's actions became clear.
"We had two staff members who witnessed the altercation between Richard Lewis and Jonathan Berg. Lewis and Kelly Milkies [Ong Xiao Wei] had been in an argument, Kelly had left the scene extremely upset and our staff were explaining to Richard Lewis how these types of yelling matches are not appropriate behaviour for our events. At this time then Jonathan Berg aggressively approached Richard Lewis and the two began to yell at one another, until Richard grabbed Jonathan's neck and began to strangle it, and then our staff intervened to end the physical confrontation." – PC Gamer Reports
Richard Lewis naturally gave his own account to PC Gamer on what went on backstage:
"Backstage Loda's girlfriend had come over first and was berating me and I told her in blunt terms to go away and that if her boyfriend approached me I'd tell him the same. I then informed DreamHack about what was happening on Twitter and was talking about the veiled threats of 'I'll come and see you' or whatever. He walked over in the middle of that conversation shouting 'what joke did you make about my girlfriend' and came and stood as close to me as possible. No one intervened. He moved his head towards me until it was touching my face, so I grabbed him."
Loda is known to be a hothead, who often picks fights with different people. Both parties were in the wrong; Lewis did resort to physical violence when threatened which is a natural response in such situations, but Dreamhack should not have allowed them backstage without any real reason for needing to be there.
Dreamhack offered their final verdict on the situation:
"Moving forward DreamHack's very quickly reached the conclusion that we will no longer be hiring or working with Richard Lewis indefinitely. We cannot condone violent behaviour at our events. Jonathan will be welcome at all events in the future, however we would like to reiterate that aggressive behaviour is not acceptable."
Loda is seen as a national hero in Sweden after winning the International 2013 with the all-Swedish roster, Alliance. Both parties were to blame, and Loda should face similar punishment.
The real loss
Despite the storm going on throughout the day on Saturday, Richard Lewis remained professional on stage while hosting the panel at the FACEIT League Finals. To be honest, when I first read it, it all seemed like a joke as Lewis seemed fine on stage. This just showed the professional nature he posses in the positions he is chosen for. This is in fact a major loss to both Dreamhack and the CS:GO community as Richard Lewis remains one of the best hosts in the business. My only hope is that this does not affect his stature within other organizations who may follow suit. Many sympathize with Loda, with others siding with Lewis.
I still support Richard Lewis and cannot wait for his "Trash Talk Tuesday" video on the situation.
Last Updated: December 2, 2015