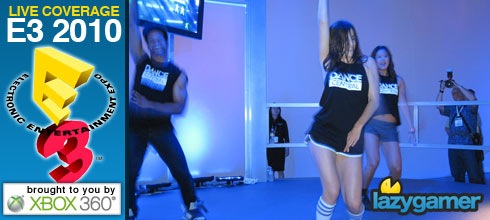 I managed to take a crap load of video footage whilst walking around the floor at E3 2010, and one of the biggest crowd pullers was a group of professional dancers showing off their moves while playing Dance Central.
The game itself is actually one of the most impressive of the lot shown off for the Kinect, but the question on every guys mind at this point is the same. Do the hot dancer ladies come in the box?
Hit the jump for the full video.
Last Updated: June 24, 2010