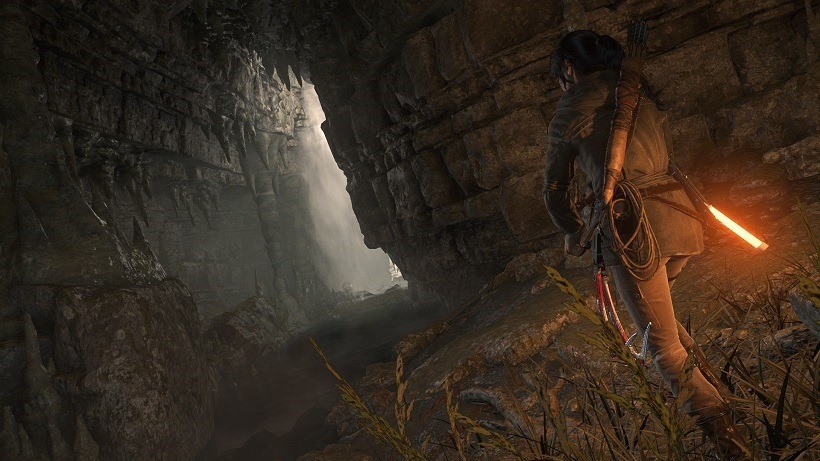 Rise of the Tomb Raider isn't just a great game, it's quite a looker too. Crystal Dynamics worked hard to push their existing engine to new limits, creating a title that not only looks next-gen in every sense of the word, but also runs spectacularly on the old Xbox 360. It's not the best looking game around, and it turns out that maybe aiming a little lower might have helped that quite a bit.
So say the technical wizards at Digital foundry, who have made a convincing argument for sometimes skipping out on 1080p to reach better visual fidelity. Despite what you hear on the internet, raw pixel density isn't the be all and end all of good visuals – it's just one component in a greater machine of cogs, with each setting making a notable difference on image quality. With Rise of the Tomb Raider, Crystal Dynamics pushed for 1080p, but sacrificed features such as anti-aliasing to do so.
There is a lot going on here though, and it isn't as simple as one feature being sacrificed for resolution. Crystal Dynamics tinkered with their Foundation Engine heavily to create some truly gorgeous materials, lighting and animations, all of which are detailed here in this technological feature deep dive.
But aiming for 1080p might have been a little overzealous. The framerate at times struggles to keep locked at 30FPS, and the lack of anti-aliasing means you'll often see some extremely jagged edges as the resolution isn't enough to smooth everything out. This also has an adverse affect on input latency, which can make gunplay feel a little floaty at times. It's minor, but noticeable.
As Digital Foundry plainly points out, dropping the resolution to pump the image with more effects might have been a better approach – stabilising the framerate while boosting image quality akin to what is seen in Ryse: Son of Rome. Again, it sounds simple, but there's a lot more than just these small factors to take into account.
Hitting 1080p is important but without a high quality anti-aliasing solution in place, results can still feel underwhelming in places – despite the game's many visual triumphs elsewhere. Surprising as it may seem, sub-native games such as Ryse offer superior image quality despite operating at a lower resolution – raw pixel count is only one component of the visual presentation, after all. The fact that performance often feels rather unstable throughout only serves to suggest that perhaps pushing for a full 1080p on Xbox One in this case has taken its toll.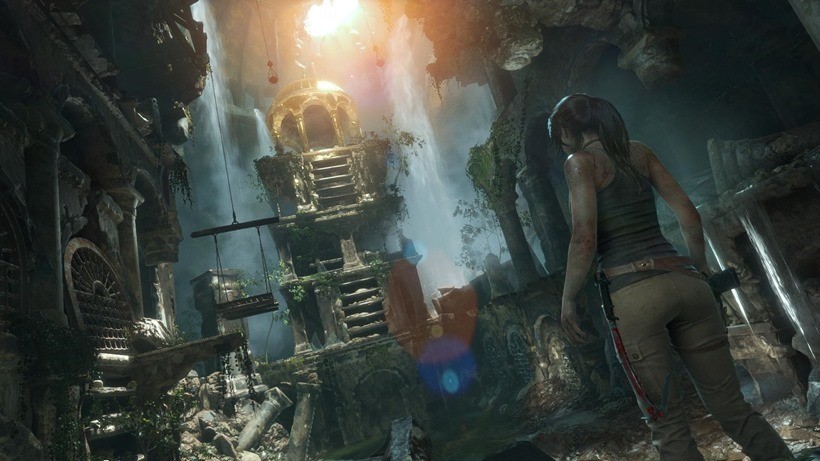 The best news is the performance of Rise of the Tomb Raider on Xbox 360, which sticks incredibly close to the presentation on Xbox One. It does make you wonder just how much better the game could've been if not shackled by older consoles, but looking at Metal gear Solid V that doesn't seem to be as constrictive as the past.
With Nixxes at the helm, Rise of the Tomb Raider on 360 looks surprisingly close to the Xbox One version of the game in a number of ways. We're planning to delve deeper into this version in the near future, but first impressions certainly seem to suggest that this is a game that will be worth playing on both platforms.
Rise of the Tomb Raider is out this Friday.
Last Updated: November 11, 2015