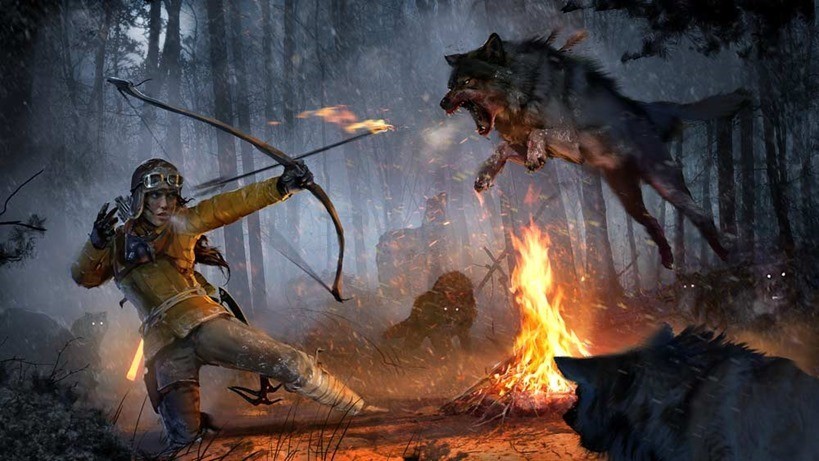 If there was one game that had the office divided last year, it was Rise of the Tomb Raider. Microsoft's sort-of exclusive was good. Damn good. Possibly even game of the year material, had Geoff's guerrilla tactics not succeeded and allowed his militia to have their way with The Witcher 3: Wild Hunt. Also, Matty may have died in a horrible ambush but he got better.
Point is, forget about Halo. Rise of the Tomb Raider was the real flagship game for the Xbox One in 2015, and if you owned either Xbox console then you should have hopped straight on it or made some plans to do so. On the other hand Darryn, I get that not everybody around here owns an Xbox. But the majority of you lot do own PCs. Well good news everyone! You can get your plundering fix on later this month when Rise of the Tomb Raider lands on January 28.
"The PC release of Rise of the Tomb Raider continues the positive momentum from our highly successful partnership and collaboration with Microsoft for the launch on Xbox One and Xbox 360," co-Head of Studio at Crystal Dynamics Scot Amos said in a press release. "PC players are a passionate, devoted audience and we know they'll embrace the version created for their systems," the other co-Head of Studio at Crystal Dynamics Ron Rosenberg added.
You'll be able to grab Rise of the Tomb Raider as either a vanilla retail edition or a deluxe edition that includes the season pass for all the upcoming DLC. Your PC will also need to be at least this big to run the game according to this minimum settings:
OS: Windows 7 64bit
Processor: Intel Core i3-2100 or AMD equivalent
Memory: 6 GB RAM
Graphics: NVIDIA GTX 650 2GB or AMD HD7770 2GB
DirectX: Version 11
Storage: 25 GB available space
And to cap it all off, here's a couple of new screens of Lara in action.
Last Updated: January 6, 2016