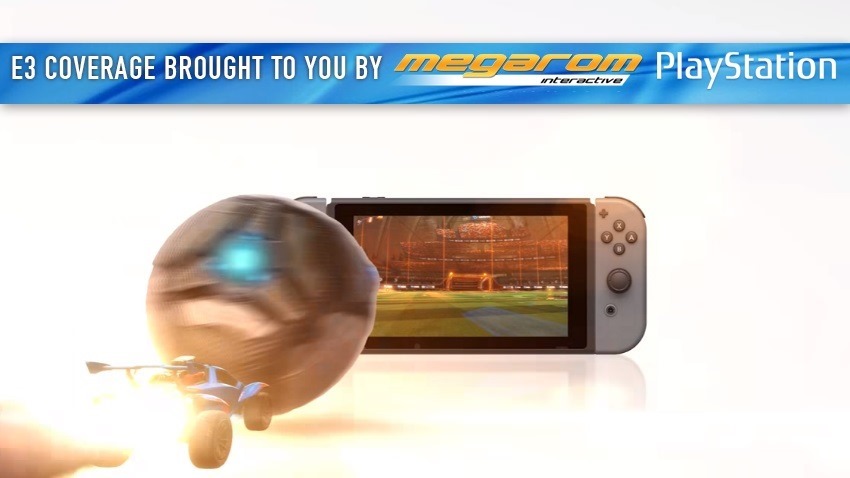 Oh boy, oh boy, oh boy. Rocket League is easily one of the games I enjoy the most at the moment and it was just announced that Rocket League is going to be coming to the Nintendo Switch before years end
As with the other versions which are currently out the Nintendo Switch version will also be cross platform and will come with some bundled Nintendo hats to slap on your car.
[Update] Apparently the Switch version will be cross-platform with the Xbox One and PC versions with the PS4 version being absent without leave at the moment.
And… ermm.. it's Rocket league what else do you need to know?
Oh yeah, offline 2 player rocket league using the switch joycons, that's actually awesome for some 1v1 action in the car on the way to holiday.
Or even better, how about we do a live stream of Geoff losing miserably at Rocket League on his personal Nintendo Switch and then making him eat super hot chillies everytime he concedes a goal?
Need more E3 in your life?
Check out our E3 2017 portal powered by Megarom Games and PlayStation
Last Updated: June 13, 2017