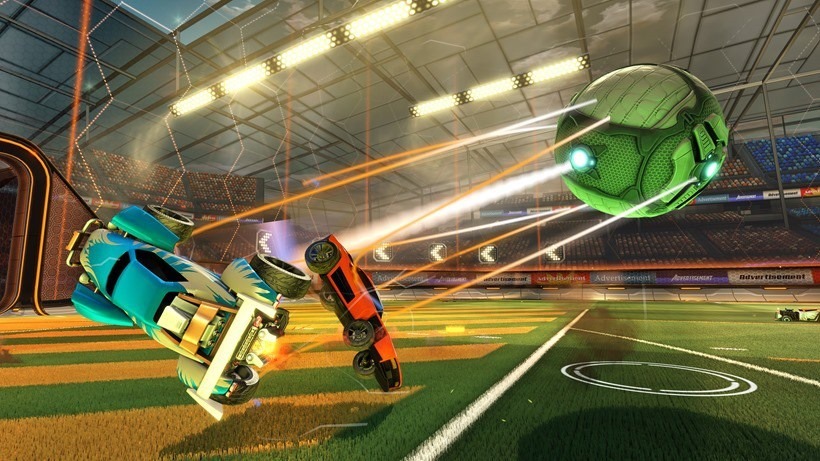 Or at least, it will be at midnight tonight (South African time) according to a new press release that found its way into my inbox. That's right Xbox One owners, you can finally show the Master Race those PC scrubs who's boss at VROOM VROOM football, because you can actually play against them now.
Independent videogame developer and publisher, Psyonix, announced today that the sports-action hit, Rocket League™, now supports cross-­network play between the Xbox One and Steam PC versions, making it the first-ever Xbox One game to do so. Nearly 2 million Xbox One players have competed in Rocket League™ since its launch in February 2016, but starting today, that pool of teammates and opponents grows even larger.
It's been a long time coming really. For what feels like ages now, PlayStation 4 and PC owners have been able to duke it out. The cross-network functionality they've had access to is now available on Xbox One at last (or again, it will be, at midnight tonight).
"We're really excited to bring Xbox One and PC players closer together," said Jeremy Dunham, Vice President, Psyonix. "Cross-network play has been something that Xbox One gamers have been asking us for since the day we launched, and thanks to Microsoft's new cross-network policies, we're proud to give it to them."
Now the big question: when will cross-functionality between PlayStation 4 and Xbox One be a thing? Well, Microsoft are keen, and Psyonix are too. All that's left really, is for Sony to make up their mind. Now that Rocket League has cross-play between Xbox One and PC, I'm hoping they make a decision soon.
How cool would it be if all three platforms could play with/against each other? I firmly believe that Rocket League will be the first game to bring them together.
Last Updated: May 24, 2016