Rocket League's place in esports was a big question upon release. Throughout it's few years of existence the car-football game has seen a growing influence, especially with the Rocket League Championship Series. The latest venture for the esport is an appearance at the Summer X Games, which will be broadcasted by ESPN 3.
This isn't the first time an esport has featured at the X Games. A few years ago Major League Gaming (prior to their Activision-Blizzard buyout) partnered with the X Games to host a number of Call of Duty tournaments. They were very well met, but esports back then was not the same as esports now. It's safe to say that the influence of the industry has grown, and games like Rocket League are perfect to showcase what competitive gaming has to offer in terms of competitiveness and entertainment value.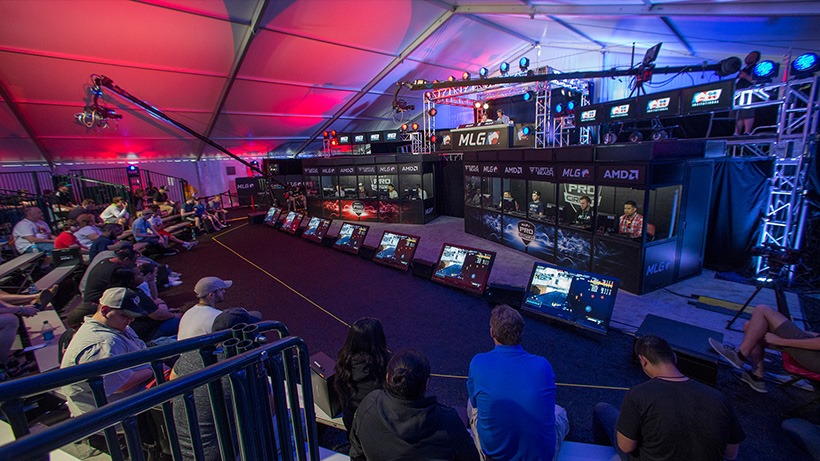 Call of Duty at the X Games
"The X Games and ESPN have done a great job of bringing attention to nontraditional sports over the years," said Josh Watson, Rocket League developer Psyonix's esports manager,  "Adding esports and Rocket League to that lineup is something we at Psyonix are very excited about." via TEO.
The tournament will see a $75,000 tournament taking place on July 14-16. This isn't the first time Rocket League has entered unfamiliar territory. Last month they announced a joint partnership with WWE which saw an exhibition match taking place at WWE Backlash.
Psyonix have maintained a strong focus on esports, and let's not forget that Rocket League has cross-platform play, something different in the esports industry. They're also bring Rocket League to the Nintendo Switch which was announced at E3 earlier this month.
The addition to the X Games comes at the halfway point of an already successful year for Rocket League, and their RLCS is running in full swing.
Like esports?
Check out esports central
Last Updated: June 29, 2017