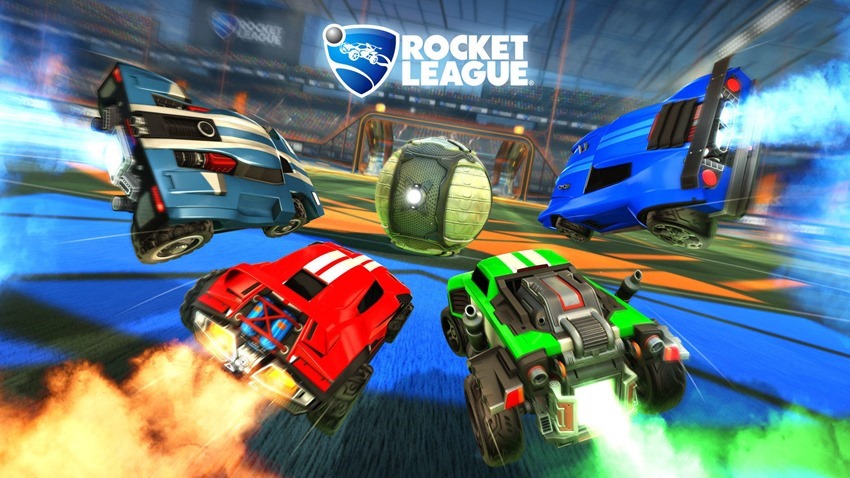 It's taken what feels like forever, but Rocket League developer Psyonix has announced that their futuristic vehicular football game now has full cross play compatibility, meaning that PC, Switch, Xbox and PlayStation players can play the game together. Says Psyonix:
"With special thanks to all of our friends and colleagues at PlayStation, we are thrilled to announce that starting RIGHT NOW, Rocket League has entered the PlayStation Cross-Play Beta program! Players on PlayStation 4, Nintendo Switch, Xbox One, and Steam can now randomly matchmake with or against each other in all Online match types"
The game now allows for cross play in all online match types, including casual, competitive and the extra modes. Psyonix promises that an impending update will even allow players from across the gaming divide create and play within parties, but for now they'll to band together within private matches.
It's the second game to enter PlayStation's Cross-Play Beta program, slowly helping bring down the barriers that impede full cross platform play. The first game to do that, obviously, was Epic's Fortnite, which finally enabled the feature in September last year.
The next game to make the cut should be the Microsoft-owned Minecraft, which would finally bring the PlayStation version of the game up to the spec of the main Xbox, PC and Switch versions. While the PS4 game is still maintained, it's missing the "better together" features that players on other platforms can enjoy.
Hopefully this is another step to making these sorts of walled gardens go away. I'd love to see cross play enabled in future systems from the onset. It would be beneficial to games with smaller communities, and regions with fewer players if they were able play with a deeper pool of players.
Last Updated: January 15, 2019