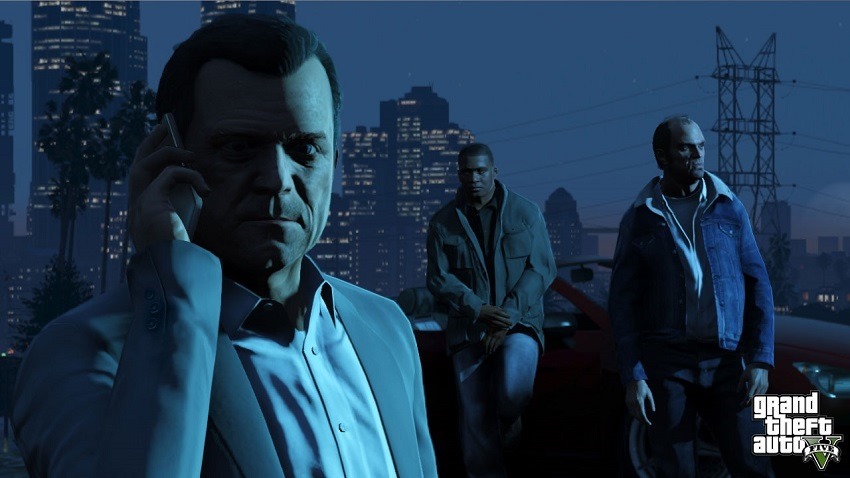 Rockstar and their almost unbelievably popular Grand Theft Auto series have always found a way to satirize modern day life in the cities and times they choose to set them in, taking liberties with politics, current events and social attitudes. Grand Theft Auto V, for example, had one extensive mission where you attacked a technology group that was very clearly a play on Facebook, imagining them as a cult dedicated to the next big social app. Speaking in an extensive interview with GQ, Rockstar co-founder Dan Houser expressed relief over not releasing GTA 6 this week, because he personally has no idea how it would work in the current climate.
Houser explicitly mentions how GTA 6 would likely get too many people upset, whether they be liberals or conservatives on either side of the fence. Houser explains that poking fun at either side would elicit a reaction to the game that would be difficult to get around, which makes him glad that it's Red Dead Redemption 2 out tomorrow and not the sequel to their even bigger franchise.
"It's really unclear what we would even do with [GTA 6], let alone how upset people would get with whatever we did. Both intense liberal progression and intense conservatism are both very militant, and very angry. It is scary but it's also strange, and yet both of them seem occasionally to veer towards the absurd.

"It's hard to satirize for those reasons. Some of the stuff you see is straightforwardly beyond satire. It would be out of date within two minutes, everything is changing so fast."
Houser went on to explain that Red Dead Redemption 2's historical setting allows them to move away from modern issues, but he was hesitant to state that it would be taking liberties with the source material. Houser and his team want players to engage with characters that really detail what it was like at the time for them, instead of just presenting them in a way you expected people to behave in the context of what eventually happened to the Wild West.
"This is a time when the women's movement had begun in its infancy. Women were beginning to challenge their very constrained place in society, and that gave us some interesting characters. We're not trying to tap into 'He's a black man so he should speak this way, and she's an Indian woman so she should speak that way'. We're trying to feel what they're like as people.

"Maybe that's my own idiocy, naivety or delusion about what people are fighting about now; I know that there are some people who believe that the only fiction you should do is basically your own autobiography, but I think that's really limiting and you can't tell stories. I hope that we've found a sensitive way of discussing those issues."
Red Dead Redemption 2 is out tomorrow for Xbox One and PS4. It's quite good. 
Last Updated: October 25, 2018