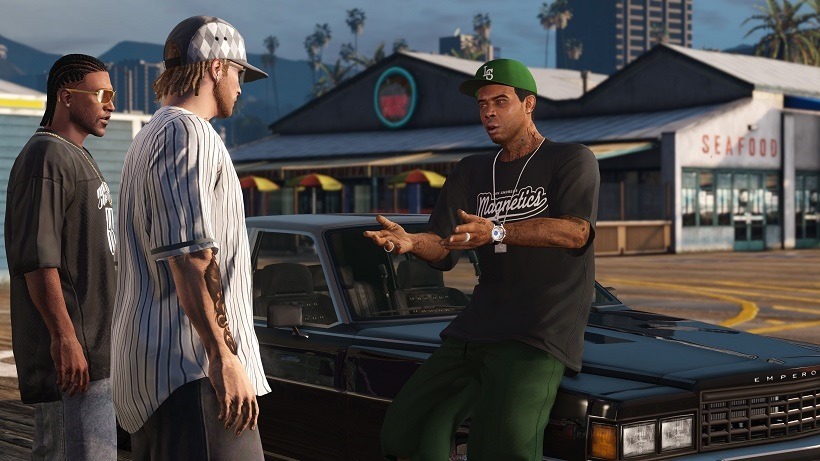 We've been talking about the possibility of Red Dead Redemption 2 for a long, long time now. Rockstar has to have been working on something while still making bucket loads of money from Grand Theft Auto V, and it's hopeful that at least something is being done about a sequel in the wild west. During an earnings report last night Rockstar didn't confirm or deny that, but they did promise that many of their new projects would be revealed soon.
"Rockstar Games is of course hard at work on some exciting future projects that will be revealed soon."
That's just vague enough to be slightly exciting, but certainly enough to start asking questions. Questions like when these titles might be out, considering we haven't had a new Rockstar game in ages. Some might thing this new trend of small timeframes between announcements and releases is something Rockstar might be adopting, but further on in the report it doesn't seem like that's the case.
Speaking about their portfolio for their 2017 financial year, CEO Strauss Zelnick made no mention of anything new coming out to bolster profits. Unlike EA, who announced a slew of titles that they're hoping to take them over the line over the next 365 days. That could mean that these new titles that could be revealed soon (E3 perhaps?) might only be out much later next year.
It wasn't chased during the earnings call where Zelnick spoke, but it's suggested that's because it probably wouldn't have been given a solid answer anyway. It's a disappointing revelation then for someone hoping for a surprise release at the end of the year, but it's also indicative of just where Rockstar's focus is now. GTA V, and by extension GTA Online, is making Rockstar enough money for them to keep their focus on it – and that makes sense with it making more and more money quarter-on-quarter.
So will we see Red Dead Redemption 2? Will we see something entirely new? Maybe, but we'll have to sit tight for a while before playing them.
Last Updated: May 19, 2016