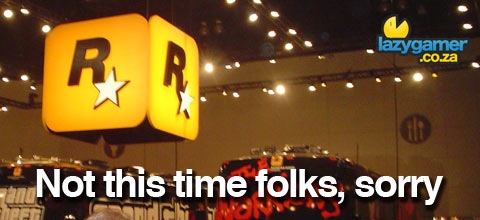 It seems as though Rockstar are imitating real rock stars for once, by not showing up for something. Some news has released about Rockstar sales this week, and the numbers are pretty mind boggling.
Since its release less than a month ago, the GTA styled Western Red Dead Redemption has already sold 5, yes, 5 million copies of the game. Most developers use the 1 million mark as the benchmark for success, but when you have sold 5 million in such a short span of time, you already know that you have a winner on your hands.
If that wasn't impressive enough, Rockstar have also released figures that show that Grand Theft Auto IV has just passed the 17 million mark in sales. Insanity.
More on sales and E3 after the jump.
I would just like to take this moment to point out, once again, that going multi-platform is the way of the future for developers. Grand Theft Auto IV was released on Xbox 360 and PS3, and then later on PC as well and it's not mystery that those kinds of figures would have been impossible had the game been an exclusive.
As the title suggested, Rockstar have also confirmed that they will have no presence at E3. The internet has been buzzing with rumours that GTA V would be revealed this year, but those hopes are pretty well down the toilet.
Rockstar have said that they plan on showing Max Payne 3 and LA Noire at a later time, but not within the E3 conference. Also, with Red Dead Redemption flying out the door just recently and work already going into Max Payne 3, The Agent and LA Noire, I wouldn't have thought that Rockstar would have been willing to do anything more than hit us with some sort of super-vague teaser trailer anyways.
Source: VG247
Last Updated: June 9, 2010