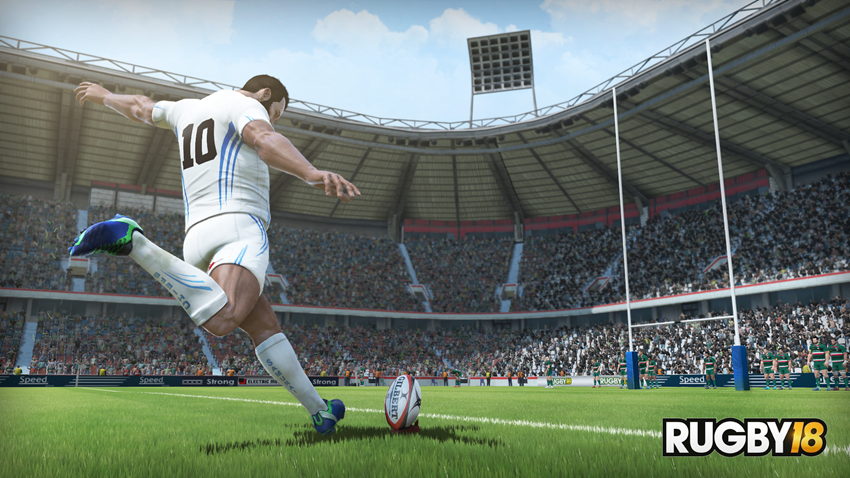 RUGBY! Great game, usually terrible video game tie-in. I wish that was a joke, as Rugby fans have been starved of a decent simulation into the hard-hitting game for many a year now. Rugby 18 is hopefully going to change that this year, as a new developer in the form of Eko Software takes to the field this October. After Rugby 15 fumbled the pass in nearly every manner possible, Eko Software is looking to right that wrong with a game that introduces new systems and elements to the ruck.
What fans really want however? A chance to play as their hometown heroes. Licenses are what matters when it comes to Rugby 18 and while Eko Software couldn't reveal too much to me about which licenses would be present in the game on launch, they did mention that there would be a lot of players officially present. Just mostly Northern hemisphere athletes from the sound of things as including Southern hemisphere players would probably result in Rugby 18 being horribly unbalanced. Probably.
"We've been working at this game for two and half years now, this is our first rugby game," Eko Software told me at E3.
We have several game modes, like quick match where you select one of the team that we have in the game. For now we have announced that we have the Top 14 which is the French First League, the second French League and premiership which is the first English League. And we have much more to announce later, reaching a total of around 60 offshore teams.
So it's about almost 2000 offshore players into the game, and we have real statistics on the performance of each player because now you can gather all this information into the game. So you can also play as the league of your choice and do a complete season. We have a career mode where you play one match after another. Between matches you have to manage your budget and you have to rent players, buy players and manage how they train between matches.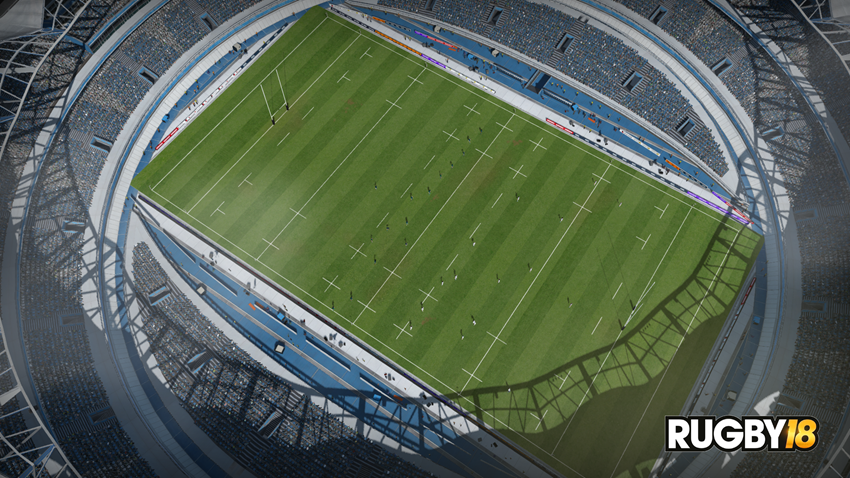 Eko Software couldn't confirm which teams would make the cut, and I'm too much of an idiot to really understand the significance of that quote on account of my rugby knowledge being lighter than Cape Town's reservoirs. Still! What Eko Software showed me looked promising enough, as the debut effort from this studio is aiming to create a rugby game that feels like an actual passion project instead of a quick 'n easy tie-in without competition.
Need more E3 in your life?
Check out our E3 2017 portal powered by Megarom Games and PlayStation
Last Updated: June 15, 2017