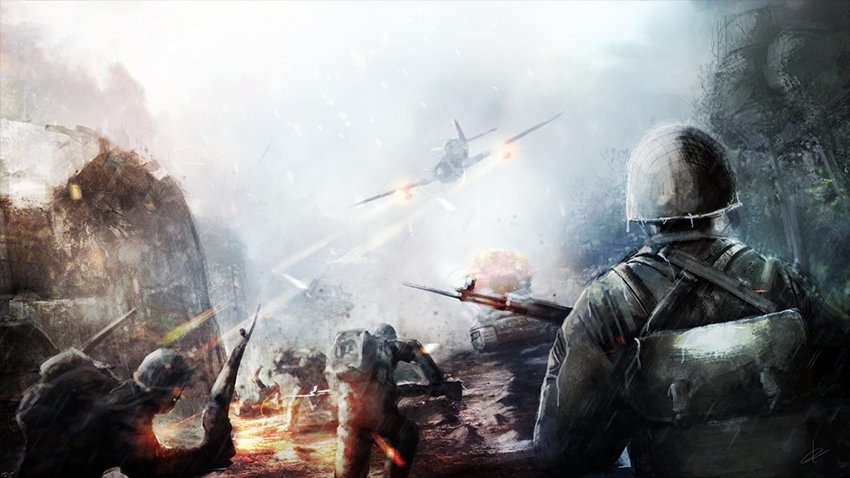 Just yesterday, we learned from reports that Call of Duty: Black Ops 4 would skip the traditional single-player campaign to focus on its multiplayer. That multiplayer apparently also includes a Battle Royale mode, developed by Raven software. This makes a lot of sense; Battle Royale games are all the rage right now and having a hundred operatives fall out of the sky to battle in a massive free-for-all until just one remains makes sense within a Call of Duty perspective.
If the said report is true, it'll be the first time a significant publisher has jumped on the Battle Royale bandwagon for a major game. It looks like the second major publisher on the very same bandwagon will be EA.
A report from Games Beat says that a prototype for a Battle Royale is being tested for EA and DICE's impending Battlefield V. According to their anonymous sources, the mode has yet to be approved for inclusion in the game. Even if it does get the green light, it won't be included with the game when it launches later this year. It could, however, launch as a free update for Battlefield V in the future. EA's recently said it learned some hard mistakes from the furore over Battlefront II's microtransactions, so throwing the mode in as a freebie after release would do well to ingratiate itself with consumers.
Given Battlefield's larger scale battles and large maps, I think it's better suited to have a Battle Royale mode than Call of Duty is. That all said, it's entirely possible that the mode doesn't go any further than prototyping – or could end up in the next Battlefield or Battlefront game instead.
Last Updated: April 19, 2018