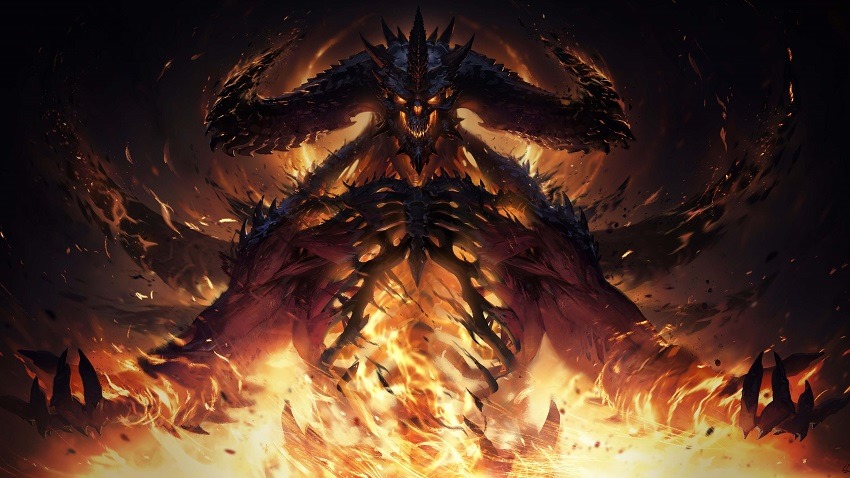 Blizzard's not having a good year right now, thanks to the heavy hand of China creating a PR nightmare for the developer in the wake of several demonstrations calling for Hong Kong to return to its more independent roots from the mainland authority. Amidst all that backlash, the annual BlizzCon event still looms large for the company and with less than a month to go they'll be looking to divert attention back to their games.
They'll need some heavyweight announcements as well after BlizzCon 2018 saw their community recoil in disgust over the announcement of a Diablo mobile game as opposed to a proper fourth chapter in the devil-hunting saga. That announcement might finally be given the stage it deserves alongside a little something extra, if rumours pan out to be true.
Industry insider Metro (Who has broken Blizzard news before) reckons that Diablo 4 will be officially revealed next month, alongside a completely remastered version of the classic Diablo 2:
These leaks line up with reports from Kotaku last year, whose own sources declared that Diablo 4 had been in development for years and was due for a reveal at the infamous BlizzCon 2018, before delays scuppered that plan and the show instead started with a look at Diablo Immortal. A reveal that gave birth to the infamous "you guys all have phones right?" moment that didn't exactly go down well with fans.
The Diablo 2 announcement is new stuff, although it's not entirely unexpected. If the success of World of WarCraft Classic is any indicator, there's still plenty of gold to be mined in them hills of nostalgia.
Last Updated: October 22, 2019