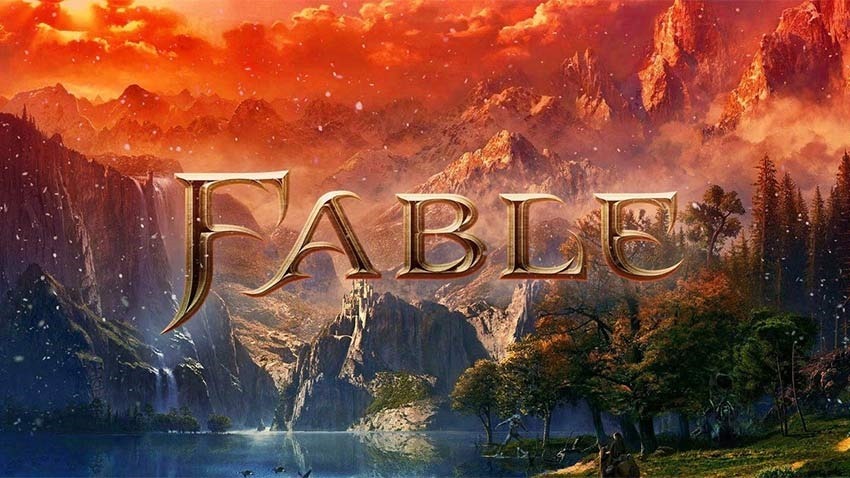 I have a soft spot for the Fable franchise. While Molyneux and Lionhead's ambitious RPG series never quite reached the heights of its promises, the series has always delivered whimsical light RPG fare that's fun to play. I didn't really care too much for the industrialisation that happened in Fable 3, so I'd love for the whole thing to sort of start again, with a bit of a quasi-reboot.
It seems like that's what's happening. A video detailing the soon-to-be-announced Fable 4 has reportedly been doing the rounds, but it's apparently been deleted as soon as it gets uploaded, lending a bit of credence to leaks about the new game. Developed by Forza Horizon developer Playground Games, Fable 4 apparently begins with much of the world "reduced to Fables." Albion and Aurora have been reduced to rubble by a mad king who invoked the magic of a rebuilt Spire to destroy the planet – with the wish that it happens again in the future. You apparently play as a hero in that future, intent on stopping the planet's second destruction.
According to the leak, Theresa and the Heroes Guild are saved by a Demon Door that transports them to another planet. Through some timey-wimey shenanigans (a persistent theme, apparently), the game sees the return of Jack of Blades. That has me sold already.
Here are some other bullet points apparently excised from the mythical video:
First/Third Person
In Depth character creator
Completely Open
No guns
Can ignore main quest and never become a hero
Players can build towns, ties into main quest heavily if you get the bad ending and fail
Multiplayer
Unreal Engine
The use of the Unreal Engine is an interesting one. PlayGround Games has extensive experience with the engine that powers Forza Horizon, but it's probably that the engine there was never meant for anything that didn't feature vehicles. Unreal is a good substitute then, as it has the necessary support for RPG-styled games – meaning PlayGround can avoid a Frostbite scenario where they're spending time fighting against the tools that should help them make the game.
If this leak is real, we'll probably hear about it at the end of this week. Microsoft's press conference is on Sunday (10 pm, here in South Africa), where we expect to hear about many, many first-party games.
Need more E3 in your life?
Check out our E3 2019 portal
Last Updated: June 4, 2019