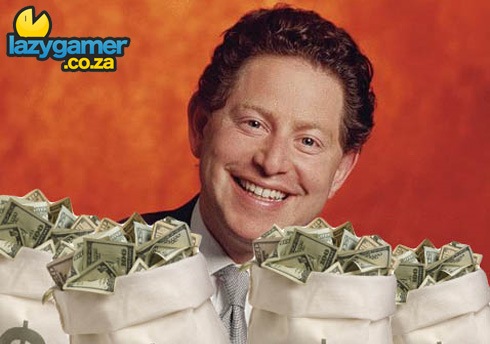 You'd expect that with unceremonious, but scandalous ousting of Jason West and Vince Zampella, staff at Modern Warfare developers Infinity Ward would be leaving en masse. They're not though.
The reasons for this – while hardly surprising, considering this is Activision – are still shocking. Hit the jump to read more.
According to Kotaku's sources Activision is witholding royalty payments to Infinity Ward staff, in an underhanded effort to keep them at the company. Each member of staff is due royalties for the tremendous success of Modern Warfare 2. Infinity Ward staff are traditionally paid low salaries, with royalties making up the bulk of their compensation.
It's gotta suck if they're not getting that compensation.
This is in line with the lawsuit West and Zampella have filed against Activision, claiming they're owed "substantial royalty payments". Morale at Infinity Ward is reportedly – and understandably – very low.
What effect all of this will have in the future of Modern Warfare, Infinity Ward and indeed Activision, we'll have to wait and see.
With this being a rumour, we have no idea if it's grounded in reality.  Hopefully – at some point- the truth will surface and we'll see if Activision are the big bad evil corporation people are making them out to be, or if West and Zampella are in the wrong. One thing is for sure though – Activision have one hell of a PR nightmare on their hands.
Source : Kotaku
Last Updated: March 12, 2010