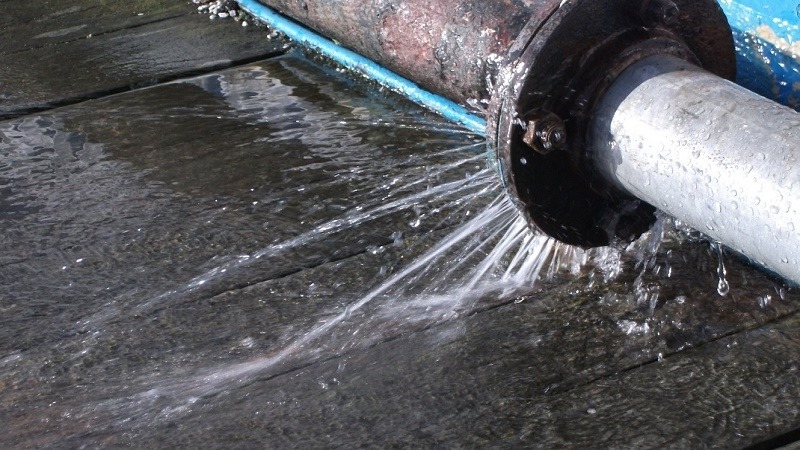 We've been waiting for Blizzard to reveal upcoming Overwatch character Sombra for what feels like forever now. Months of teasers and ARG shenanigans, and still, nothing – we don't even know what this mysterious hero looks like.
That's all just changed however. Over the weekend, the following screenshot popped up on Reddit (via PC Gamer):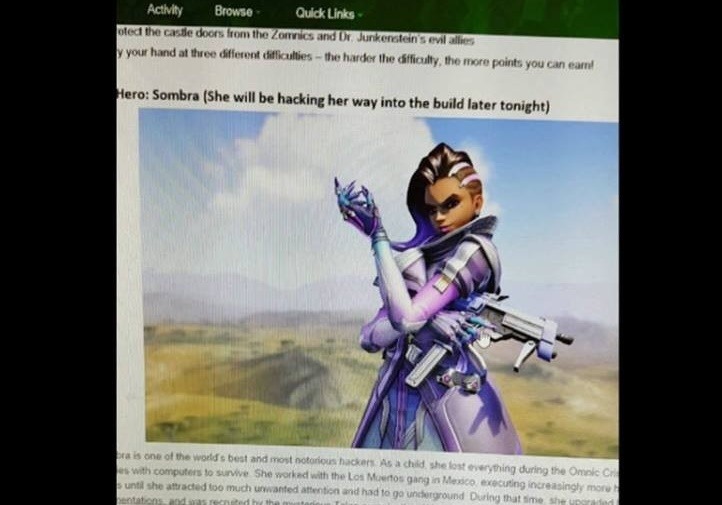 This particular image has been cropped. The original that was shared on Reddit (that post has since been deleted) supposedly had a URL at the top which showed that this information appeared on Blizzard's own internal Intranet.
So, if this is in fact a proper leak (and not some clever photoshop), we now finally know what Sombra looks like. I do believe it is her based purely on the following picture of the original Overwatch squad: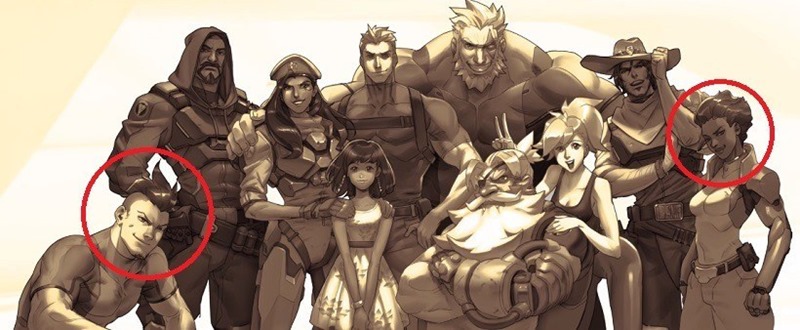 We still don't know who that bloke on the left is (Liao perhaps), but doesn't Sombra remind you of the lady on the right? I really feel like there's a strong resemblance.
Many speculate that that's not actually Sombra though, but rather, her mother. That theory does somewhat make sense if it's tied into the caption in the leaked image above:
"As a child, she lost everything during the Omnic Crisis… She worked with the Los Muertos gang in Mexico… until she attracted too much unwanted attention and had to go underground…"
The important bit here is that Sombra lost everything as a child during the Omnic Crisis. The lady in this original team snap is an adult. Perhaps she died in the first war, leaving Sombra to survive on her own? This is all speculation of course. We'll have to wait for Blizzard to give us some real answers (hopefully when this reaches 100%).
Anyways, the leaked screen above contains another interesting little titbit of information. The top paragraph says "Protect the castle doors from the Zomnics and Dr. Junkenstein's evil allies". That ties into yet another image that surfaced this weekend – the cover of a leaked comic (damn Blizzard, are you doing this all on purpose?).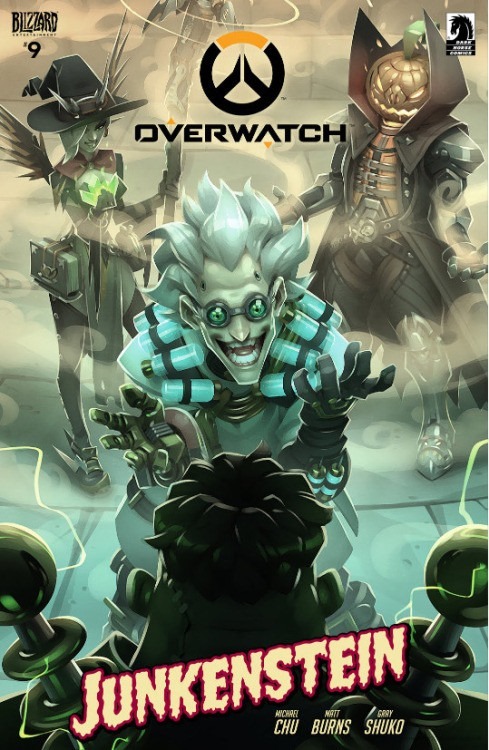 We knew Overwatch was getting Halloween themed content, but potentially a PvE mode too? Hell yes! The only question now, is when will all this be released? According to keen sleuths, the momentincrime counter will hit 100% on October 18th – just two weeks before Halloween.
Coincidence? I think not! I wonder if we will get Sombra in that update too?
(header)
Last Updated: October 10, 2016