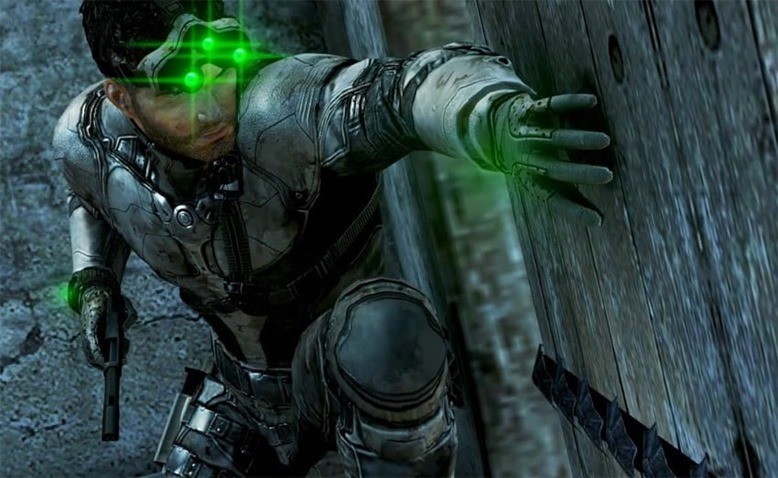 Splinter Cell is (along with Prince of Persia) one of Ubisoft biggest franchises that's currently being ignored. It's been five years since we last saw a game in the fabled stealth-em-up series, with the actually fantastic Blacklist was released on the last generation of consoles. It really is time for a new one.
And a new one could be coming in 2018. Amazon Canada has listed a new Splinter Cell game, currently just titled Splinter Cell 2018. There's no other information available at all, but if you view the listing on mobile, there's a placeholder that suggests we'll be seeing the game showcased at this year's E3. It would be fitting for Ubisoft's E3 showcase, which usually ends with a typical "one more thing…" moment.
I imagine we'd get a darkened room, and that iconic bweeeeeeeeeeeep as super spy Sam Fisher powers on his night-vision goggles, sending the assembled and seated crowd into a frenzy. That'd be…kinda awesome actually.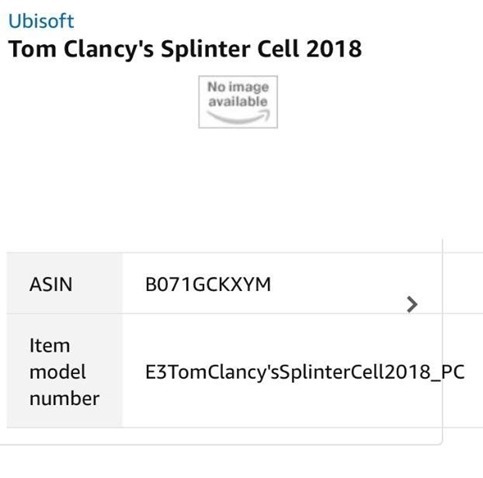 image via Reddit
While it's common for some retailers to list placeholders for games that don't actually exist, Amazon doesn't generally do that. Anyway, the last real news we got about Splinter Cell was the inclusion of Splinter Cell Conviction to Microsoft's Xbox One backwards compatibility library. While Darryn (who is wrong) thinks conviction is the best Splinter Cell, that honour has to go to Chaos Theory. Maybe that'll change with Splinter Cell 2018.
Last Updated: March 13, 2018