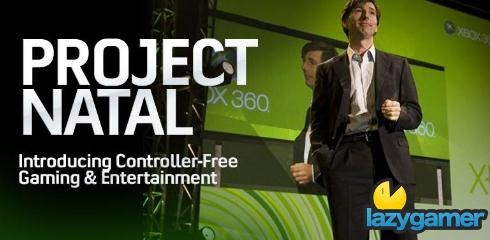 Some new rumoured details about Project Natal have been released and it's a mixed bug all round.
First up the good news, Project Natal is expecting to retail for $50 (R500) and will come bundled with a free game, most probably a mini game compilation but hey Wii Sports is still one of the top Wii titles.
Now the avalanche of bad news.
According to leaked rumours and untrusted sources here is the list of negatives around Project Natal
The latency is to high, 125ms
You need a fair amount of space to play, more than most apartments offer
It doesn't work in bright light or low light
It struggles to detect movement if you wear loose fitting clothing
Shooters just aren't going to happen, neither are fast moving games
The price could be going up…
But when it's all said and done I am most excited about the Minority Report ability and enhancing current games, not attempting to duplicate street fighter in my living room.
We'll bring you are hands on feelings during the E3 week, stay tuned or that.
Source: Gameblog
Last Updated: April 8, 2010