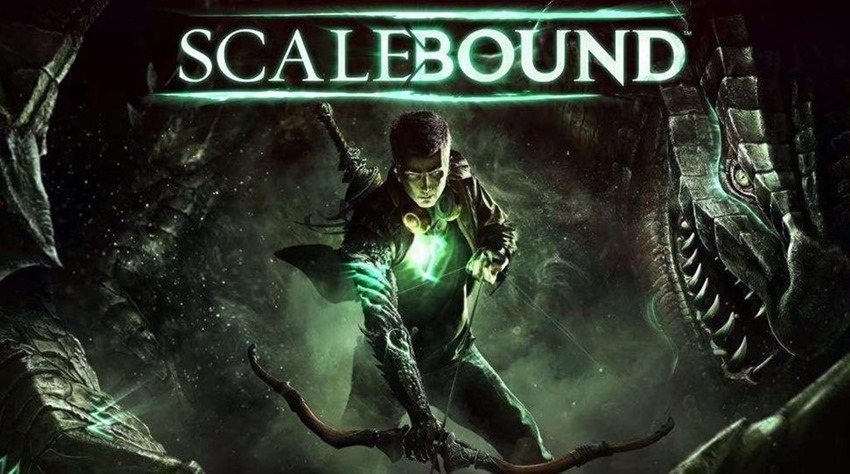 Gather round kids, I want to tell you a tale of when Microsoft's exclusive line-up was not looking so good. There was a time, when ol' Vinnie Xbox didn't just have a few handful of first-party games to its name, it was kind of killing them. Fable Legends met a grisly end in a Los Angeles alleyway (I think, my memory is hazy), but it was the loss of Scalebound that really stung.
You had all the ingredients you needed to make a delicious game right then and there: Platinum Games as the main studio, dragons as a key gameplay feature and a product that looked more resplendent than Ric Flair's fanciest entrance robes. Everything was looking fine and dandy…until it wasn't. Cancelled two years ago, Scalebound's developers didn't give much of a reason for why the game was put out to pasture, offering plenty of apologies instead:
We're sorry to say that on January 9, 2017, Microsoft Studios announced the cancellation of Scalebound. We are very disappointed things ended up this way, especially since we know many of our fans were looking forward to this game as much as we were. Going forward, we will strive to continue delivering high-quality games to you, starting with NieR:Automata this March, and many more to come!
As for Microsoft's reasoning at the time to can Scalebound? It wasn't personal, merely business.
According to Nintendo Insider's sources however, that dragon RPG may not be down for the count just yet. "I have confidence in my sources to report that it is my understanding that Scalebound has been resurrected as a project to be released as a Nintendo Switch exclusive," the site wrote. It would line up with several other bits of news that have been reported this month, as Game Informer and Kinda Funny Games also mentioned a "game that's thought to be dead that Nintendo's reviving".
It's not the first time that Nintendo has saved a Platinum Games title from fading into obscurity either, as the Big N still helped bankroll Bayonetta 2 several years back. That game was also left in a half-finished state following SEGA's retreat, with Nintendo arriving at the eleventh hour to fund development and turn the stupendously satisfying sequel into a Wii U exclusive at the time.
Should be interesting then to see just how much of Scalebound can make it to the Switch and in what form it'll be, considering hardware limitations. Still, it's one pinch of salt that I'm hoping comes true. After all, these rumours don't sound too scaly.
Last Updated: February 19, 2019